In the UK, property investment is rising, and first-time buying is at an all-time high. However, there are more ways to monetise property than just buying, selling or becoming a landlord in the housing market. Making income from being an Airbnb host in the UK has grown in popularity over recent years too. More and more people are considering setting up Airbnb hosting businesses than ever before.
What began in the US as a side hustle is now a very popular pursuit among UK homeowners. In 2018, the last date that Airbnb released open figures about UK listings, around 8.4 million guests booked a stay at an Airbnb.
On average, Hosts earned £3,300 per year. There are, of course, much higher rates of earning for full-time Hosts and lower rates for those renting out their spare room infrequently. It is fair to say that hosting an Airbnb is an ideal way to generate side income.
The UK's tax legislation even supports this idea of 'side income' – with 'rent-a-room-relief' allowing Hosts to earn up to £7,500 per year tax-free (or £3,750 if shared with another homeowner).
If you're considering becoming an Airbnb host, find out the steps you need to take below.
How do you start an Airbnb business in the UK?
Setting up your Airbnb hosting account
Airbnb hosting tips to help you succeed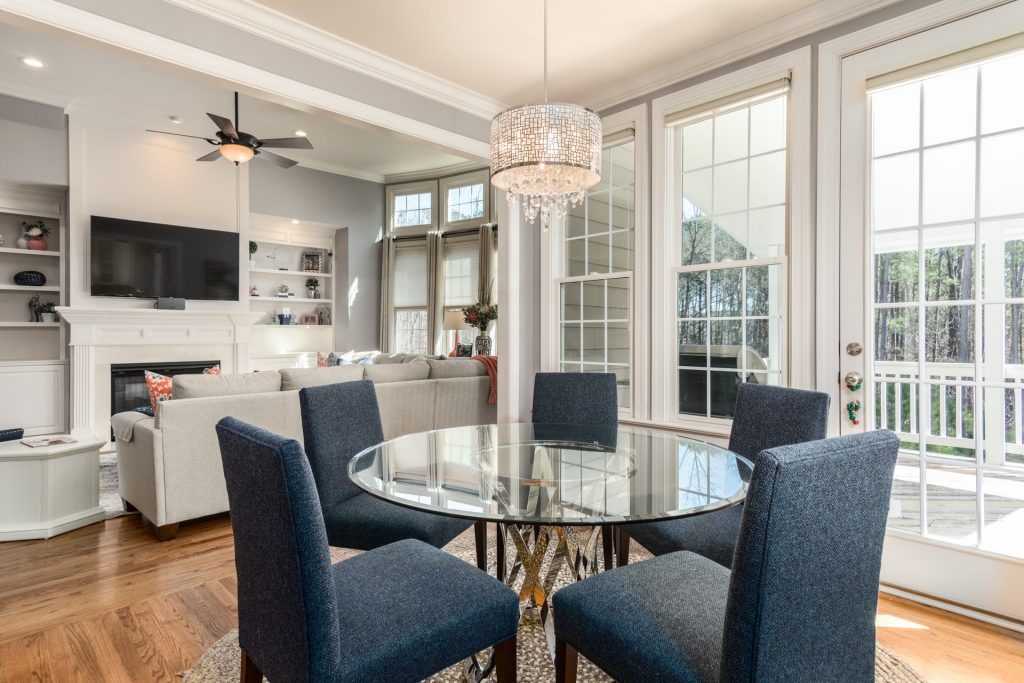 How does Airbnb work?
Airbnb is an app and online platform that connects Hosts to guests, with all bookings handled through their own system.
Hosts can set up their listing, choosing to let an entire property or a room in a shared home. Once your listing is live, you'll also be able to set the availability and pricing. You can even set variations for both, allowing you to charge more on the weekends or during school holidays. You can also determine long-term availability if you intend to leave your property for a while, such as going abroad.
Through their own accounts, guests can then browse listings and book based on pricing and availability.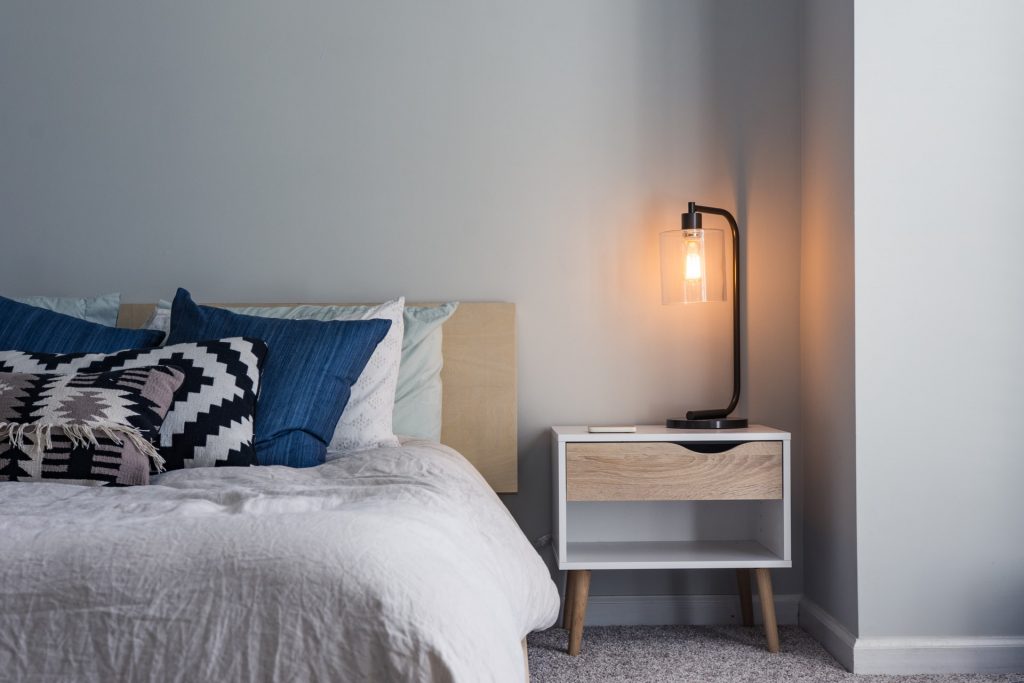 How do you start an Airbnb business in the UK?
Starting an Airbnb business in the UK is surprisingly simple if you just want to be an 'individual Host' with a single property. All you need to do is create your listing, understand local laws and stay on top of tax regulations.
If you want to become a 'professional Host' with multiple listings, you'll need to do further research into your tax liabilities and how you structure your business. You can be a sole trader, limited business or partnership. It's best to speak to an accountant or business advisor for advice. You'll also need to work out your profit margins and costs – professional Hosts tend to employ property managers and use booking software to optimise pricing.
You must ensure you have the appropriate licenses and consents to be able to list. You'll need permission from your landlord if you rent or permission from your mortgage provider if you own your home. Some local councils require specific licensing to list as an Airbnb Host, such as in Northern Ireland.
Insurance can be a tricky issue for some Hosts. Airbnb provides its own 'Aircover' policy that protects against certain damages. However, it's cover is limited and solely relying on this could put your at risk. Most Hosts need a specific Airbnb insurance policy to keep themselves fully protected. If you're interested in getting cover for this, check out the link or click on the button below to get a quote.
Whichever route you choose, the first step is creating an Airbnb account on the platform itself.
Setting up your Airbnb hosting account
Setting up an Airbnb account is easy. All you need to do is visit Airbnb's website or download the mobile app that suits your device.
When you progress to the sign-up menu, you can use an email address or phone number to create an account. You can also use your existing Facebook, Apple ID or Google accounts. From here, account creation diverges depending on if you want to host or not. Hosts should visit Airbnb's specific hosting page, located here. For more information about signing up or logging into your account, you can also check out our Airbnb login guide.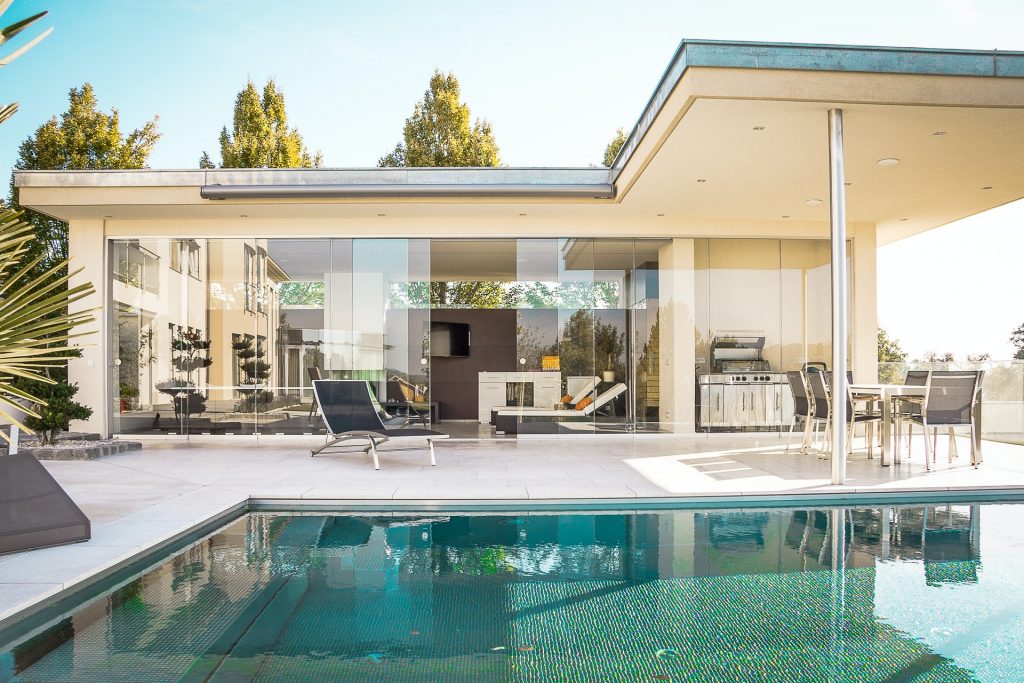 Creating your first listing
Use the hosting page linked above to create your listing with Airbnb's easy listing tool. It'll walk you through the process in a step-by-step fashion and will cover everything you need to get started.
Property listing & description
Flats, shared homes, bungalows, boutique hotels and more are all options you can choose.
Airbnb serves a list of options related to your property type, and you have to select one that matches your listing. For example, if you choose 'home' as your property type, you'll see options such as 'cottage', 'townhouse', 'cabin' etc.
Unlike other platforms that only allow you to rent out your entire property, Airbnb allows you to list shared spaces and private rooms as well.
You'll also need to locate and select your property on a map tool.
Guest options
Tailor how many guests you want to welcome and how many bedrooms, beds and bathrooms your property offers. Remember, if you're sharing your home with guests, you should only list beds available for their booking and not accidentally include your own!
Amenities
Select any amenities your home boasts – from simple necessities such as kitchens and Wi-Fi through to 'luxury' bonus options like a hot tub, pool and an indoor fireplace.
Photographs
Upload at least five photos of your listing. We'd suggest adding as many as you can and using the highest quality images possible. Taking a good photo of your listing is really important when it comes to maximising your bookings and Airbnb themselves provide tips on how to do this.
Title
Write an eye-catching title for your property in 50 characters or less. Airbnb then automatically suggests some 'highlights' based on your title, such as 'quiet', 'family-friendly' etc. You can choose two of these to add to your listing.
Description
Tell guests about your listing in 500 characters or less. Try to include any exciting features or information and also some clear booking rules. Telling a story and putting yourself in the shoes of potential guests may help to make your listing stand out.
Price
Set a specific nightly price here, as well as opting in or out of Airbnb's 20% discount on your first three guest bookings. Remember: you can adjust pricing freely later via your Host page. Don't worry if you want to price differently depending on seasons/demand.
Our Airbnb pricing and occupancy guide discusses how you can optimise your pricing strategy to help you maximise your income.
Final questions
Complete a set of confirmation questions. These ask whether you're hosting as an individual or business and if you have any security cameras, weapons or dangerous animals at your listing.
Once you confirm the listing, you'll have a few individual confirmation questions to get through before your listing is reviewed and then, hopefully, listed live on the site. However, you can't get started yet. You need to head to the pricing page and set fees.
Setting fees
If you don't adjust Airbnb fees on your new listing, you'll default to Airbnb's own suggestions, which may be detrimental to guest bookings. As a Host, you'll need to set the level of fees a guest will pay by assigning a cleaning fee and any other potential costs. See our guide to Airbnb fees, our cleaning and Airbnb fee calculator guides to understand these topics in more depth.
We've included this here because you need to consider how a fee will look to a potential guest. They may be dissuaded from booking if your listing adds a high cleaning fee when local competitors charge less, for example.
Managing guest bookings
Once your listing is live, it's time to accept bookings! Your listing will be competing against others in the local area, so it's worth looking at them and seeing if there's a way you can make your own property more appealing or competitive on a price-per-night basis.
As a Host, you can choose whether you want to accept 'instant book' guests that can immediately book your property on your available dates, as long as they have an Airbnb account and have passed the company's own verification measures. Alternatively, you can turn off instant book so that each guest must contact you for manual approval before their stay is confirmed.
In either case, it's a good idea to get into communication with your guests early in the booking stage. Once a booking is made, send a quick confirmation email that sets out any house rules, outlines your check-in and check-out times and offers a friendly welcome. Invite guests to ask any questions they have now, so you've got plenty of time to resolve them.
Remember: guests can only book for dates you list as 'available' in Airbnb's calendar tool. That means you can set specific timeframes aside for cleaning, holidays etc. Try to offer availability at times that will appeal to guests, such as holidays or weekends, as that will increase your chance of receiving a booking.
You'll usually receive payment within 24 hours of a guest's first check-in date, but many factors influence how, when, and what you receive.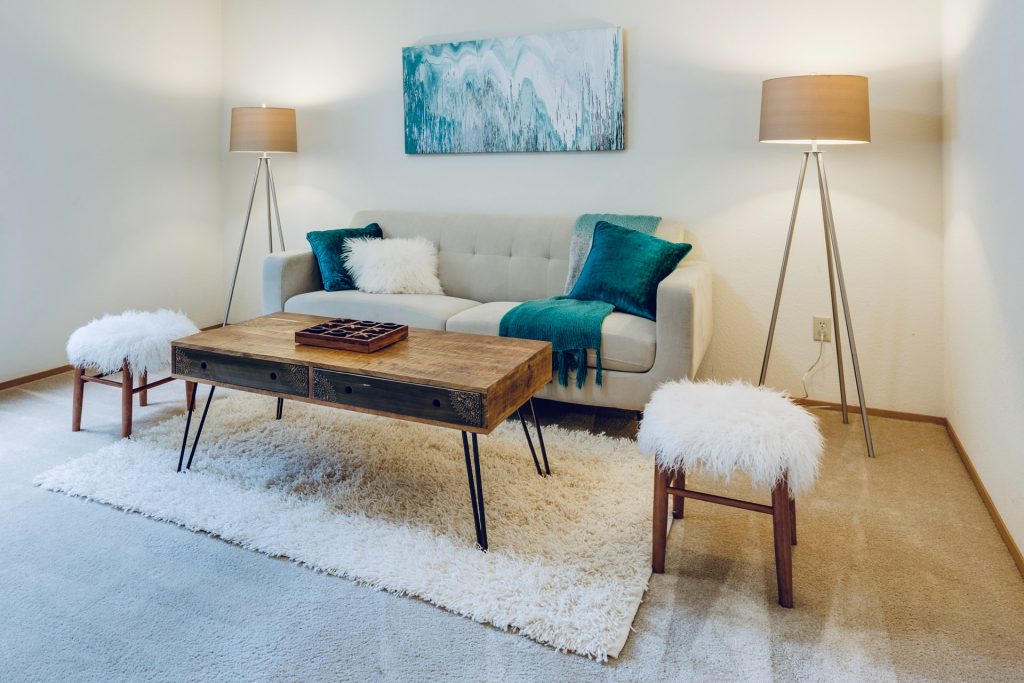 How Airbnb Hosts get paid
Now that you've created your listing and attracted bookings, you need to finalise your payment details so you can enjoy the rewards of your hard work. Select a payout method in your account, either bank transfer or PayPal in the UK (though you can also use Payoneer Prepaid Debit Mastercard in EUR, if you prefer).
Your payout will combine your nightly price and any fees, minus Airbnb's own fees. Despite being issued within 24 hours of a guest's stay, funds will only arrive in your account within the processing times of your payment method – so seven business days for bank transfers and one day for PayPal.
Remember that you, as the Host, are responsible for tax obligations. That means understanding your tax status and reporting income to HMRC if required. Your Airbnb payouts will be stored historically within your account's 'Transaction History' section.
Have a look at our Airbnb payout guide to find out more about getting paid by Airbnb.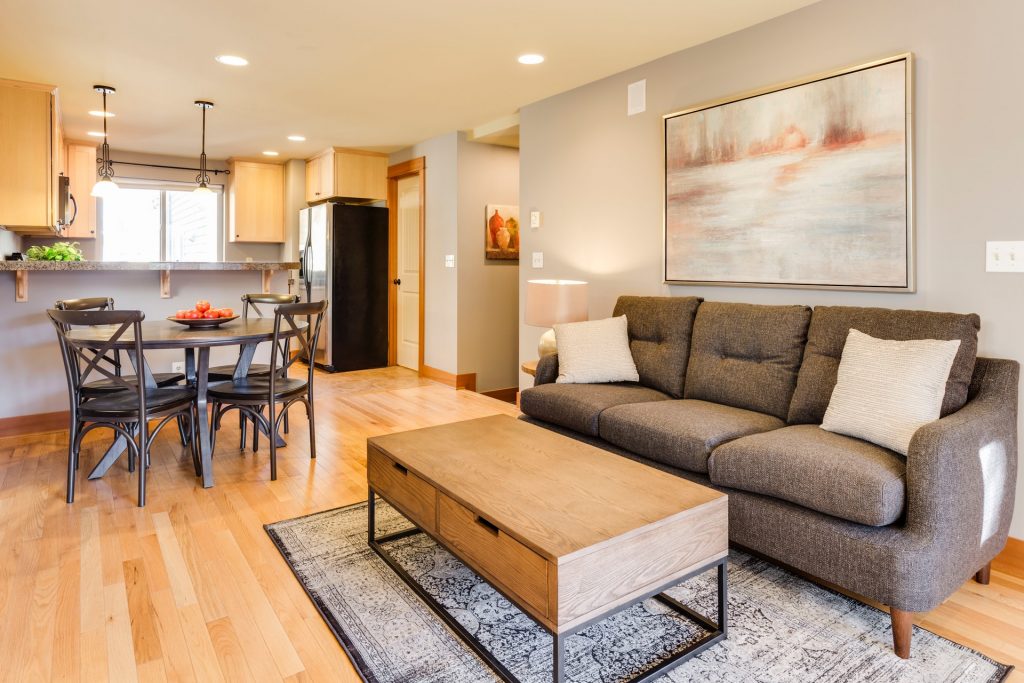 Airbnb hosting tips to help you succeed
Now that you've yourself set up, you may want to check out our more detailed guide on being a successful Airbnb host. Here are some top tips for new hosts when managing their first bookings.
Greet guests in person
When a guest arrives, try to greet them in person to answer any questions and show them around. This added personal touch can be the difference between a four or five-star review. Even if you're running Airbnb as a business and can't be there yourself, try to send someone on your behalf to the property to offer in-person reassurance when a guest arrives.
Top up the basics
Some of the best stays are those that feel as though a Host has thought of everything. For great Hosts, that doesn't even take much effort. Just think of the daily essentials a guest may need and put them in your property. Think about tea and coffee, optional added pillows or blankets, shower gel and shampoo, toothpaste etc.
Aim for Superhost status ASAP
The best Hosts can be awarded a special 'Superhost' status by Airbnb. This status gives you added visibility when guests search for properties and makes it more likely you'll win a booking. Try to achieve Superhost status quickly and maintain it by following Airbnb's guidelines.
As a final point, remember to sort the right insurance before starting your hosting journey. As a responsible Host, you may be better served by taking out a full Airbnb Host insurance package to protect you from every angle. Good luck in your hosting journey, and contact us with any Airbnb insurance queries today.