How does Airbnb protect hosts? If you own a short term rental on the platform, you may be aware of Aircover, the protection gives hosts if something goes wrong. What you might not be aware of is that there are several gaps in cover with what Airbnb provides, meaning you could be exposed if something happened. So what actually is Aircover? And what protection does it actually give hosts if the worst happened? Read on to find out more and how to protect yourself.
What is Aircover? Airbnb protection for hosts
The pros and cons of Airbnb Host Damage Protection
The pros and cons of Airbnb Host Liability Insurance
Why you should consider additional Airbnb Insurance
What is Aircover? Airbnb protection for hosts
Aircover is a program that protects hosts free of charge if something goes wrong, such as if a guest damages something at your property or a guest decides to sue you.
When something happens and you want reimbursement, you'll have to submit a request through Airbnb's resolution centre within 14 days of the guest's checkout. The guest has 24 hours to pay the requested amount, after which you can involve Airbnb support. As a back up, Aircover can potentially cover you if you aren't able to resolve the dispute with the guest.
The cover provided by Aircover is broken down into two parts:
Airbnb Host Damage Protection: Formerly known as the 'Airbnb Guarantee,' Host Damage Protection is Airbnb's promise that they'll cover you for property related damages and Airbnb states this gives you to $1 million in cover. So if a guest broke an item or stole from you, you should in theory be able to claim off this.
Airbnb Host Liability Insurance: Previously known as 'Airbnb Host Protection Insurance,' this unsurprisingly covers you for liability claims. If a guest is injured or damages a neighbour's property and you end up being sued, you also get up to $1 million in cover should this happen.
With some platforms such as Booking.com not even any providing cover for hosts at all, it's clearly a good thing that Airbnb hosts have some protection when using the platform.
But whilst hosts do have some cover, it's important not to let you have a false sense of security. Aircover isn't and was never intended to be a replacement for insurance. We'll also discuss why many hosts will probably need additional cover for Airbnb.
The pros and cons of Airbnb Host Damage Protection
Host Damage Protection is the part of Aircover that many hosts are most likely to use. If something happens and you want Airbnb to reimburse you, this is the kind of thing that it's meant to cover you for. Let's breakdown the benefits of this and the gaps in cover that could leave you out of pocket.
The pros of Host Damage Protection
A good positive of Host Damage Protection is that it can cover you for guest related incidents such as:
Damage to your property or belongings.
Unexpected cleaning costs.
Lost income as a result of missed booking due to guest damage.
Just simply having this kind of built in cover for hosts is a big plus for any hosts nervous about renting out their property and can give them a bit more confidence. But there are several limitations in the cover that many hosts may not be aware about.
The cons of Host Damage Protection
Airbnb themselves list things that aren't covered on their website, but it's the terms and conditions where many of the exclusions sit. Without checking these, hosts may be under the impression they have more cover than they actually have.
It's not insurance
"The Host Damage Protection is not an insurance policy. To the extent you desire protection beyond the Host Damage Protection, Airbnb strongly encourages you to purchase insurance that will cover you and your property for losses caused by Guests or Guests' invitees in the event your loss is not within the terms of the Host Damage Protection."
Many hosts are unaware that this element of Aircover is not insurance. Why does this matter? If you have cover though an FCA regulated insurance company, you'll be able to complain to a third party regulator such as the Financial Ombudsman. Insurers have to follow stricter regulations. Unlike Host Damage Protection, if you do have insurance, you're also protected by the Financial Services Compensation scheme if your insurer goes bust.
One of the biggest issues with this aspect of Aircover is that you won't get the same type of protections as you would with regulated insurance cover. And as you can see from Airbnb's own wording above, they urge you to get additional cover elsewhere.
Unclear terms and conditions
Airbnb states that Host Damage Protection gives hosts $1 million in cover but it doesn't say if this is per property or a combined pot. There are thousands of hosts worldwide. If the $1 million cover is a combined pot to cover all of them, then you'll have a lot less cover than you may have thought you had.
There are also several other exclusions and unclear wording in its terms and conditions that may give hosts pause for thought.
It's resolution process isn't ideal
Unlike your typical insurance policy, Airbnb requires you to try and resolve any dispute with the guest first. But what if you don't want to do this? There are certain scenarios where this may not be appropriate (e.g. where potential criminal activity is involved) and trying to get reimbursement for damages may be stressful enough.
The pros and cons of Airbnb Host Liability Insurance
Host Liability is a good safety net for hosts in case something happens and the host is held responsible. You may be well be a considerate host, but accidents or things outside of your control may happen. Imagine a guest falling and having a serious injury or vandalising your neighbour's property.
There are some positive parts of this aspect of Aircover that Host Damage Protection doesn't have. But it also has some limitations compared to a dedicated Airbnb Insurance policy.
The pros of Host Liability Insurance
Unlike Host Damage Protection, Airbnb's Host Liability cover is insurance and it's regulated by the FCA. This gives you more protections if you aren't happy with the outcome of a dispute.
Unlike Host Damage Protection, it's also clearer that the $1 million cover provided is per listing, which should give you more peace of mind in terms of how much cover you have.
So far so good then. But what about the things that are not covered?
The cons of Host Liability Insurance
Host Liability Insurance is more limited in scope in terms of what's covered. That makes it a bit easier to assess in terms of how comprehensive it is. There are two main potential issues here that hosts may want to know about.
Is $1 million enough?
It may seem a bit strange that we're questioning this seeing as $1 million per listing sounds like a big number but there are potential situations where larger damages that exceed this limit could happen. For example, if a life changing injury to a guest occurred, you may need more cover when you factor in things such as compensation costs and lifetime care. In the event something like this does happen, you could end up paying £1,000s if it's a very large claim.
It's not legal cover
Host Liability Cover is meant to protect you against claims made against you. It's not designed to cover you for things like legal cover however. If you wanted to evict a guest that had overstayed your welcome, you wouldn't have legal cover through Airbnb if you wanted to evict them.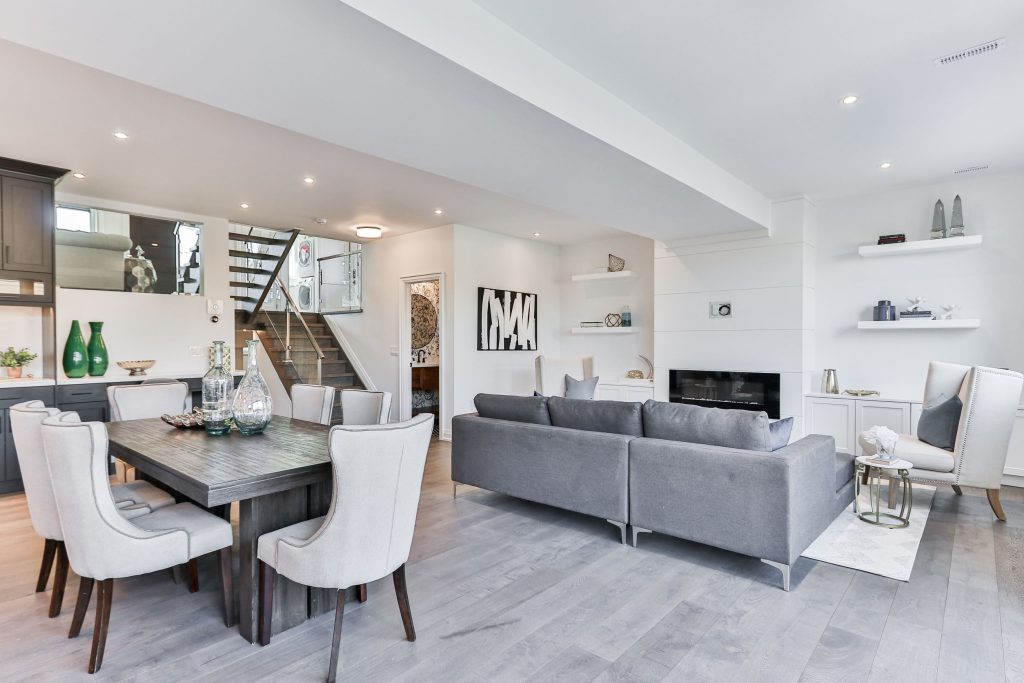 Will my insurer cover me?
If you've got this far, you may be wondering why you can't go to your insurer instead. But many hosts are unaware that most standard insurance doesn't fully Airbnb. What does this mean in practice?
Most home and landlord insurance policies aren't designed to cover you for Airbnb style renting. Even if you've already told your insurer about hosting, most will exclude some cover for anything guest related. That could still leave you out of pocket if Airbnb weren't able to cover you either.
The take home message here is find out the limitations of your policy. Even if your insurer says 'you're covered,' you may not have everything you need unless you've asked exactly what this means. Get things in writing if you're not sure. Check out our guides below for more information on these topics:
How does home insurance work with Airbnb?
The truth about landlord insurance and Airbnb
The cover provided by most holiday home insurers for additional home is usually a little better. But even here, the cover isn't usually as high as dedicated Airbnb insurance. Things like theft and malicious damage by a guest may not be covered.
Why you should consider additional Airbnb insurance
To sum things up then, Aircover offers more than many similar platforms and that makes Airbnb a very attractive proposition to hosts, especially those just starting out. But the cover provided by Airbnb isn't and was never intended to replace the need for insurance. And your average insurance policy isn't designed to either.
A specific Airbnb insurance policy such as the kind provided by Pikl is designed to fill these kinds of gaps in cover and give you the confidence knowing that you have more extensive protection in case something goes wrong. At Pikl, we provide a range of solutions designed specifically for hosts, including guest related cover for things such as:
Theft malicious and accidental damage
Legal cover (e.g. evicting a guest that has overstayed their welcome)
Up to £2 million liability cover per claim (e.g. guest injuries)
Fire and escape of water damage
Whether you need cover just for hosting or want your main home, landlord or holiday home insurance covered as well, we have a variety of flexible cover options to choose from.
If you're interested in finding out more about our cover, check out our Airbnb insurance page or get a quote by clicking on the link below to find out about everything we cover.