While being an Airbnb host can be a lucrative venture, it takes hard work to succeed. Not only must you comply with specific regulations to appease the platform itself, but you'll also need to remain constantly mindful of guest satisfaction. This includes having a through Airbnb cleaning routine to make it more attractive to guests.
One key rule is that no guest wants to stay in a dirty property. Keeping your room or property clean is one of the most important parts of your hosting journey, especially considering Airbnb demands a certain level of cleaning from hosts as part of their agreement with you.
Since COVID-19, these demands have become even more apparent. Practicing good hygiene is now imperative for everyone, so hosts must ensure their properties meet a new standard of cleanliness set by Airbnb.
Of course, not everyone wants to spend their hosting career cleaning – which is why there's a bustling Airbnb ecosystem involving cleaners or specialist property managers. Whether you intend to clean yourself or outsource, read this guide to understand the full scope of your cleaning requirements and ensure guests have a sparkling stay.
The Airbnb cleaning checklist & top tips
How cleaning fees for Airbnb work
Should I charge a cleaning fee on Airbnb?
How to add a cleaning fee on Airbnb
The Airbnb cleaning checklist & top tips
Airbnb instituted a new set of cleanliness expectations following COVID-19. These set a strict expectation for host cleaning and dictate the steps you should take between guest bookings.
There's a full guide in Airbnb's own cleaning handbook, but you can also follow this easy checklist to stay on top of your cleaning game. Just tick each one off as you go, or if you're outsourcing make sure your cleaner follows the process.
Preparation – ensure you're working safely
Ventilate all spaces before cleaning and use disinfectants approved by local regulatory agencies for use against COVID-19. Wash your hands thoroughly, or disinfect them. This keeps surface clean but is also important for your own personal hygiene.
Cleaning and sanitising
Sweep floors, dust surfaces and vacuum. Use a mop on hard floors. Wash all dishes and laundry at the highest heat setting possible. Use soap and water to cleanse surfaces and wipe away marks or stains.
Use a disinfectant spray on all high-traffic surfaces such as door handles. Do not wipe disinfectant away – allow it to air dry.
Checking the area
Even if you're being thorough, it can be easy to miss areas. Even little things (e.g. stains on sheets) can be the difference between a positive or negative review. To give you extra peace of mind, do another scan of the property to make sure everything has been cleaned to the right standard.
Ensure any outsourced cleaners know these standards – some Airbnb property managers who manage your hosting and property obligations will arrange cleaning and do this for you
Refreshing guest items
Wash hands or disinfect and then replace guest linens, cleaning kits, toothbrushes etc. Dispose of any washing or cleaning suppliers safely and clean all equipment between each guest turnover.
Once a room has been sanitised, do not re-enter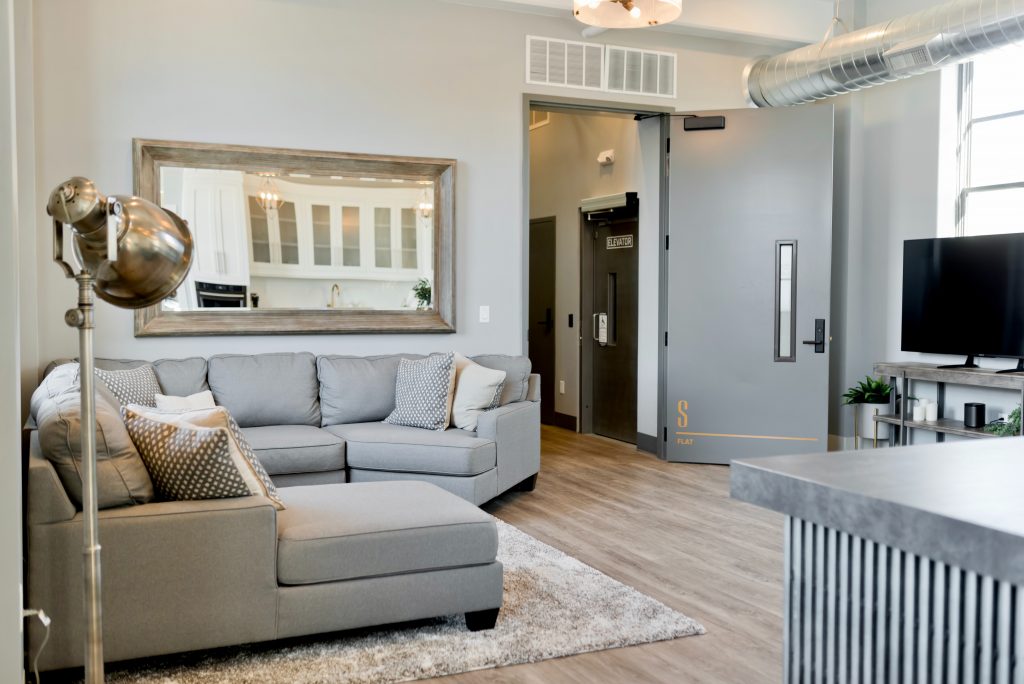 Top tips from Pikl's Superhost
Check out these tips from Pikl's own resident Superhost to up your cleaning game and make yourself stand out from the rest.
Clean like your reputation depends on it
A guest review average of 4.8 or higher means you'll become eligible for Superhost status, which is a great way to boost revenue. A clean looking listing may get you more bookings, but a dirty apartment during a guest's stay will work against you if a guest leaves a negative review. The more positive reviews you get, the more credibility you will have in the eyes of potential guests.
Consider comfort
Think about your guest's comfort when you're doing the 'reset' stage by adding in optional guest items to improve their stays, such as a disposable toothbrush, additional pillows or a heavier tog duvet. Top up any soaps or shampoos you leave for guests, so it feels as though they're brand new.
Focus on what matters the most
Focus your main cleaning efforts on the things that matter most to your guests. While a dusty shelf may raise an eyebrow, a soiled towel will almost certainly lead to complaints or bad reviews. Hair is another prickly topic, so consider using a lint roller on bedding and de-clogging any shower or sink drains.
Set guidelines
Leave some visible guest guidelines, such as a chalkboard on the fridge and outlining basic guest cleaning tips that they should follow. If you're setting a lower cleaning fee, guests will be more likely to accommodate for these requests. If you charge a high fee, some guests may not clean at all.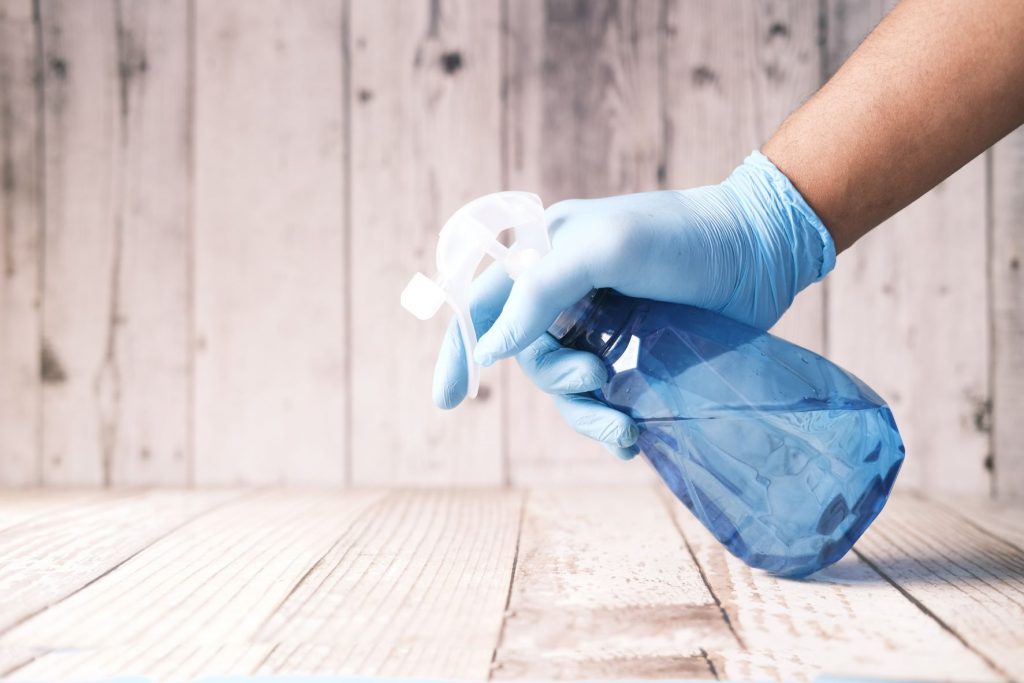 Clean high contact items
When you're disinfecting high traffic areas, try not to forget about light switches, air conditioning/heating panels and remote controls. All of these items are frequently touched but can be easy to overlook.
Determine the right cleaning fee
Experiment with cleaning fee pricing – try to beat your competitors in the local area but don't skimp on cleaning costs.
Praise clean and tidy guests
If guests are clean and tidy during their stay, mention it when you review them. They'll be more likely to reciprocate in their own review of your property.
Obviously, following these steps can be time-consuming and you may already be worried about how much time or money cleaning can cost. Fortunately, Airbnb offers a cleaning fee system to provide a fair, transparent agreement between hosts and guests.
How cleaning fees for Airbnb work
The Airbnb cleaning fee allows hosts to set a price to recoup cleaning costs. Guests pay these fees when they book a stay, receiving a full breakdown via Airbnb that clearly shows what price you've set, independent of the nightly fee.
While guests may expect a cleaning fee, setting one that is too high can often mean your booking is abandoned at checkout. Just like a hotel booking system that only reveals the 'true cost' at checkout, Airbnb's costs don't become glaringly obvious until the guest looks at the price breakdown or is about to book. At that stage, a high fee can be a factor in abandoning the booking.
As you may expect, cleaning fees are refunded to guests if they cancel their booking. After all, you won't need to clean up after them so you can't expect them to pay a fee. This is further evidence that hosts should set cleaning fees appropriate to the genuine cost/time of cleaning rather than to make profit.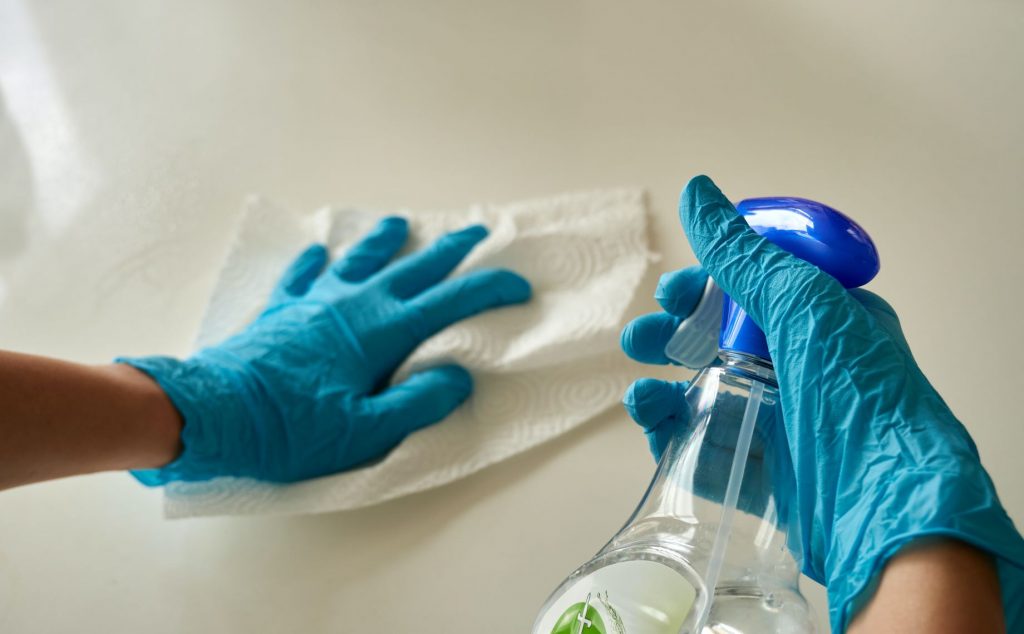 Should I charge a cleaning fee on Airbnb?
Yes, except in rare circumstances we'll discuss below. A cleaning fee is part of Airbnb's structure and is a way to ensure you are compensated for your efforts in restoring a property to guest expectations.
The cleaning fee itself is set by you, the host. It is a single, static fee that is charged separately compared to a guest's nightly price. When your guests book your property, they'll see the cleaning fee listed independently. Due to this visible pricing structure, some hosts decide to absorb the cleaning fee into their overall booking price so that guests do not feel they are being charged extra. However, doing that also means your overall listing price is unlikely to be as affordable as competitors.
Instead, many successful hosts strike a balance by offering a visible cleaning fee at a competitive and fair cost. Sometimes this means splitting your fees by stay type – for example setting a higher fee for a single-night booking to discourage one night stays that may result in parties.
Special circumstances also apply to your fee structure. Allowing pets in your Airbnb might be great for guests with four-legged friends, but for the host it means added cleaning time and therefore you can add a pet fee to cover your costs.
How to add a cleaning fee on Airbnb
Adding a cleaning fee to Airbnb is easy. Navigate to your Listings page, then select the appropriate property or room. From there click pricing and availability, then fees. You'll see a section for cleaning fees, so just click edit and add them in.
However, while that's the process for physically adding a cleaning fee to Airbnb, it doesn't really help you decide how much you should charge. Remember: you've got to strike a balance between practicality and guest satisfaction – a guest won't book your property if your fee seems unfair, but you'll also receive poor ratings if your property isn't up to standard for guest stays.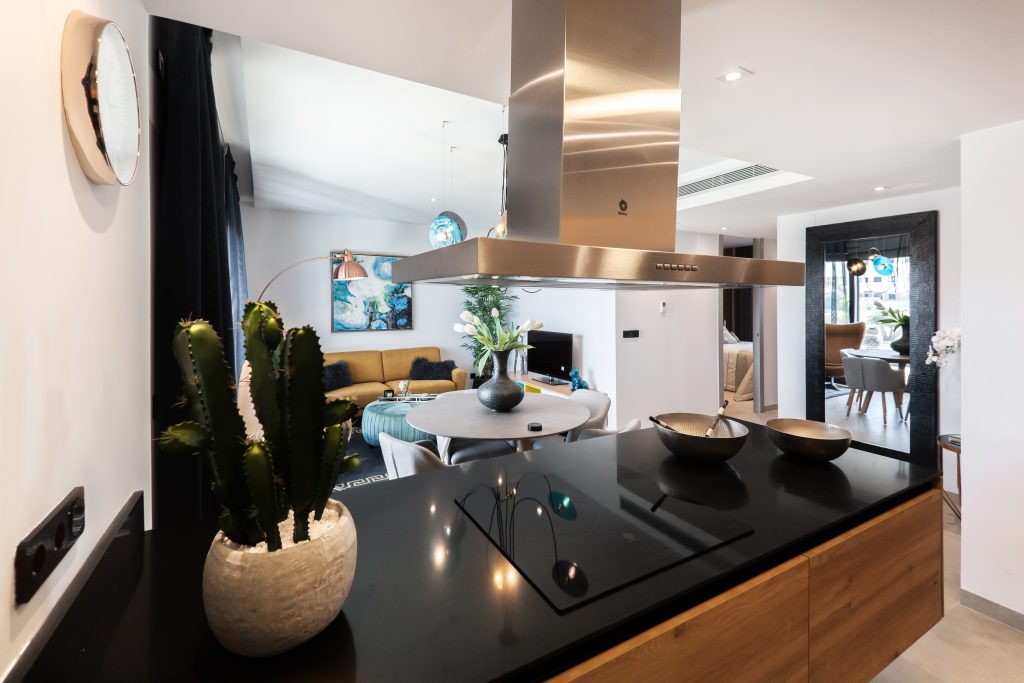 Hiring Airbnb cleaners
If you're running your Airbnb as an occasional let in a property you live in, you'll likely just clean it yourself. As soon as you begin to scale, however, you may benefit from outsourcing your cleaning to a cleaner.
Some cleaning companies specialise in Airbnb cleaning. They'll be more familiar with the Airbnb cleaning process and the ins and outs of Airbnb's expectations. Some may even check for property damage and inventory, but it's always a good idea to do additional inspections yourself as a host.
Finding the best cleaners is a matter of research. Many small-scale hosts who need to keep costs affordable (and therefore keep cleaning fees agreeable to guests) may choose independent sole traders or small businesses. These can be found on Facebook group forums or through Google. Always opt for businesses that have authentic reviews and great communication – you are entrusting your Airbnb listing's reputation to the cleaner so can't afford to cut corners.
Additionally, some Airbnb property managers will advise you on cleaning companies and processes. If you're not going to manage your own listing, ask them to arrange cleaning for you and set cleaning fees accordingly. If you've chosen a good manager, they will be able to research the market and find the right balance between cleaning standards and acceptable guest fees.
Final cleaning considerations
Considering guests themselves type questions like "Do I need to clean an Airbnb" and "What does an Airbnb cleaning fee cover" into Google, you know as a host that you must justify your cleaning fee costs by providing a clean and hygienic property. A clean and well presented property will help to gain more reviews.
You should also bear in mind that your cleaning fee can (and should) change. If, for example, you're getting a high volume of bookings, try to up your fee slightly and see if it has any impact on your booking volume. Conversely, if you're struggling to secure bookings, perhaps consider dropping the fee slightly to see if that affects it.
Unfortunately, a small number of guests may neglect or damage your property, which may cost money to put things right .While Airbnb's own Aircover does compensate hosts for some issues, their cover is far from comprehensive . Here at Pikl, we have our own specialist Airbnb insurance designed specifically to cover Airbnb properties. In the same vein as hiring a specialist cleaner, choose our tailored insurance to protect your listing. Prevention is the best way to protect your property. But in case something does happen, having the right insurance cover can give you extra peace of mind.