Contact us
We'd love to hear from you. Please find contact details below, as well as some of the most frequently asked questions (FAQs) from our customers.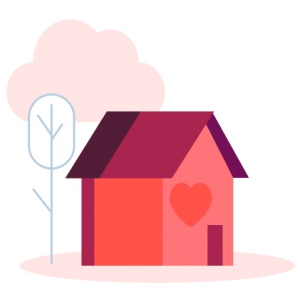 Sales and general enquiries
Our advice centre experts are on hand 9am to 5pm Monday to Friday
Email us
Please note that we may record calls for training and monitoring purposes.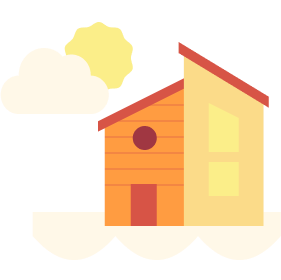 Other ways to contact us
Please use the email addresses below to contact our wider team
HR: hr@pikl.com

Careers: careers@pikl.com

Partnerships: partners@pikl.com
Complaints: complaints@pikl.com
Frequently asked questions (FAQs)
Here are the answers to some of the most frequent questions from our customers about UK Airbnb host insurance. Please do get in touch if your query is not answered.
Am I eligible for Pikl Insurance if I reside overseas?
To be eligible for Pikl Insurance, you must be a resident of the UK or the Isle of Man (excluding the Channel Islands), living in the UK for at least 183 days per year. Unfortunately, we're currently unable to assist if you live overseas permanently, but we appreciate your interest.
How much Public Liability coverage does Pikl Insurance offer? Are there any regional requirements?
Pikl Insurance is pleased to offer up to £2 million in public liability insurance, which covers the costs of claims made against you if a guest or third party suffers an injury or property damage due to your negligence. It's important to note some regions of the UK such as Scotland require you to have public liability cover for the duration of each short stay agreement. The amount of cover you will need varies depending on your region, and it's best to contact your local authority if you aren't sure how much you require. This ensures that you meet all regional requirements and can confidently welcome guests to your property.
Do I need public liability insurance for Airbnb or other short-term rentals?
Legally, this depends on what part of the UK you live in. Scotland recently introduced legislation that requires all hosts to have liability cover in place. There are no current requirements for hosts in other parts of the UK to have liability cover although there are significant benefits to having it.
How many short-term guests can I have insured under Pikl Insurance?
With Pikl Insurance, you can rest easy knowing that your property host insurance covers up to 10 adults and 10 children at any given time. We want to make sure you and your guests feel secure during their stay.
Does Pikl Insurance provide coverage for properties located outside of the UK?
Currently, Pikl Insurance only offers coverage for properties based in the UK. We apologise for any inconvenience this may cause and hope to expand our services in the future.
Can I get cover that allows me to Airbnb in between Tenants under an AST? 
We are able to offer a quote for the property to be used for tenants under an AST. We can also offer our Pikl Property Host top-up for when the short term guests are using the property in between tenants.
Do you offer insurance for 3 months? 
Pikl are only able to offer the standard buildings and contents insurance over a 12-month period. However, the Pikl Property host insurance is available over the following tiers: a daily basis, 30 days, 90 days or annually. This allows our Pikl customers the opportunity to take host insurance out for the required period.
Can I pay this insurance via direct debit?  
Yes, Pikl does offer the option of paying on a direct debit basis via our finance provider. By opting for direct debit there will be costs incurred. The option to pay by direct debit is available to policies over the value of £100.
My property rebuild value is over £1 million, can you still help?  
Pikl's maximum rebuild cost on our property host top up insurance is up to £1million pounds, therefore we are not able to provide cover above this amount currently. We are sorry that we're not able to assist, however this may change in time so please do keep us in mind for future renewals.
I am looking to obtain a quote for a block of flats I own, are Pikl able to assist?
This is not something Pikl would be able to assist with as this would fall under commercial insurance. We are sorry we're not able to assist under these circumstances.