From digital experiment to global phenomenon, Airbnb has truly dominated the short-stay rental market. As a result, Airbnb hosts are always keen to maintain and even elevate their standards in what has become a highly competitive space.
Since its UK launch in 2016, Airbnb has grown in popularity and is now one of the go-to methods of renting short term property. In 2018, Airbnb's own 'UK Insights Report' claimed 8.4 million inbound guests were generating around £854 million of income for local households.
While the company is yet to release any more recent data, it's safe to say that there are even more Airbnb listings in the UK now. After COVID-19 lockdowns and 'holiday at home' initiatives, people are more likely than ever to travel within the UK.
This presents a lucrative opportunity for property owners willing to take on the challenge. Becoming an Airbnb host can be a profitable and exciting venture – but one that carries risks. Here at Pikl, we specialise in Airbnb host insurance to keep you and your property safe. "But wait," we hear you say, "I don't even know how to be a successful host."
Don't worry – that's what this guide is here for. Either click a heading below to jump to a section of interest or read all the way to discover everything you need to know about succeeding as an Airbnb host.
How to get started as an Airbnb host
Create a business plan (or at least mock one up!)
How much do Airbnb hosts make (inc. fees)?
Top tips from an Airbnb Superhost
Airbnb Insurance & Liabilities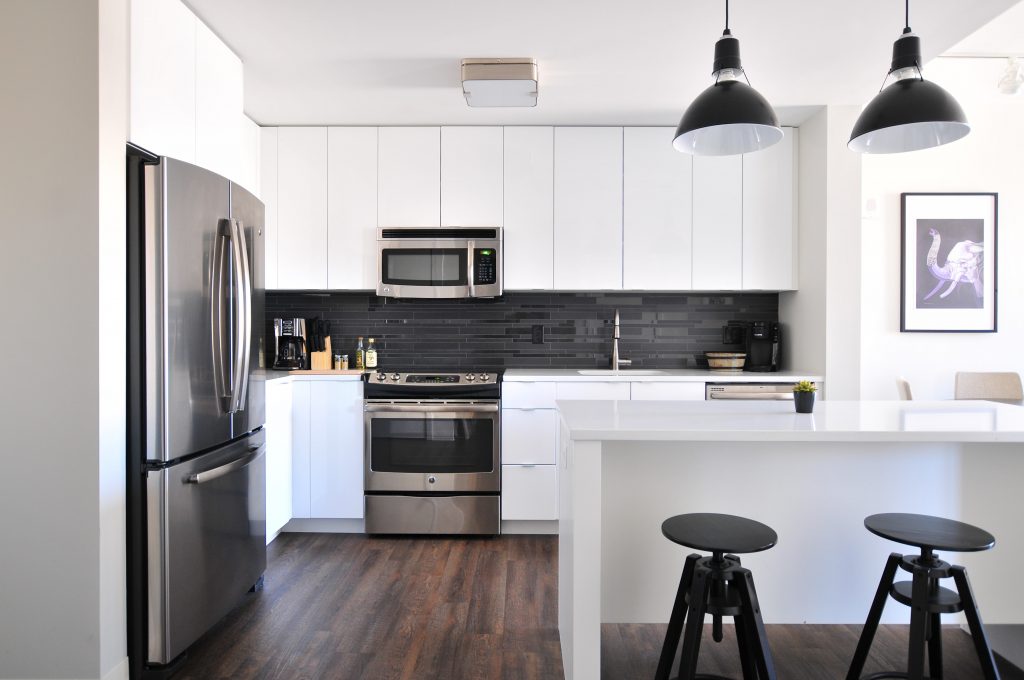 How to get started as an Airbnb host
First thing's first – you need to do some research. No, that doesn't just mean reading this article then creating your Airbnb listing, although we hope this is a good place to start. By research, we mean traditional business planning in that you'll need to assess your 'market' against potential profit.
To do that, consider the following:
Property location
Where is your property located? Is it a desirable area, or does it have other benefits like close transport links to main cities?
Legal restrictions
What's the law regarding short-term letting and Airbnb in your area? Restrictions may vary across the UK and London has a 90-day restriction forbidding any property to let as an Airbnb for more than 90 days per year. Do you comply with fire safety restrictions in your country? These apply for Scotland, Northern Ireland or England and Wales.
Features
What benefits does your property provide that might add to its value? Parking, beautiful decor, hot tub facilities etc.
Competition
Of course, carry out Airbnb searches in your area and price range, but also look into small hotels and guest-houses. Assess their pricing, amenities and locations against yours.
Risk vs reward
Consider the realities of short term letting: you'll be allowing strangers into your home, which carries inherent risk. You'll need to keep the property clean, regularly maintain it for future guests and purchase any furniture or fittings needed to get it up to scratch.
Your time and effort
How much work do you want to put in? Even part-time hosts face a lot of work when opening an Airbnb. You'll be responsible for changing sheets, meeting guests, logging records etc. Read our Airbnb vs landlord guide to compare being a landlord or Airbnb host.
Your target audience
What type of guest do you want to attract? Depending on your property type and location, you may be able to appeal to specific guest types by tweaking your listing—more on this further down.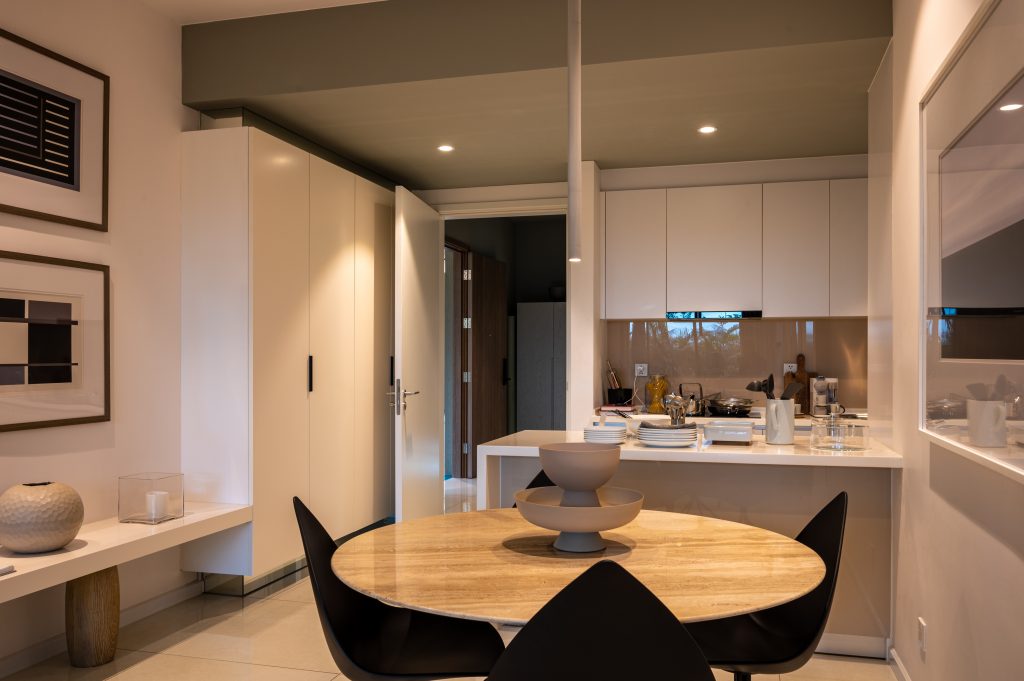 Create a business plan (or at least mock one up!)
The above points should get you thinking. Next, it's a good idea to use a business plan template to get your strategy in writing. If putting together a business plan for your spare room sounds like overkill – it isn't. Treating a potential Airbnb listing as a business is the best way to ensure that you extract the best value from your property and enter into life as a host with the right knowledge.
As part of the business plan, make sure you include both of the following:
Competition & audience
Your competitors are all other Airbnb hosts in the area, as well as any other short-term lets that serve a similar target market. Run a search through Airbnb in your area and take a look at the listings. Narrow the results down by property type and the reality of your offer: your townhouse isn't likely to compete against a regal country manor.
When assessing the competition, look through their listings and photos to gauge:
How do they advertise their property? How is the description written? What sort of photos do they have? What do reviews say?
What's in their photos? What kind of furniture and amenities are on offer?
What pricing do they have? You can create an average with a quick bit of maths, or take it even further and average out prices for each day of the week. You don't have to set a lower price, as it may send the wrong signals. If you want to attract guests with more money, you could justify a higher price, which should also accommodate for fees such as cleaning etc.
What availability do they have? If properties that look highly competitive only let on weekends, you've immediately identified an opportunity to step in as a weekday let.
Airbnb is an inbound platform – you don't have control over who views your listing. You do, however, have control over the listing itself and can use it to tailor your appeal towards specific guests. For example, keep the kid's toys out of the photos if you're avoiding young families.
Be realistic, though: your property's audience is skewed towards its area. City-centre short lets on weekends are likely to attract couples and partygoers. Country homes in national parks may appeal to families.
SWOT Analysis
SWOT stands for strengths, weaknesses, opportunities and targets. A simple SWOT analysis is a 'snapshot' of your business/short let in the market and lets you quickly assess your position. You don't have to go into detail here, and if you've followed the above, you'll already have most of the research ready.
Strengths are things such as location and facilities. What makes your property stand out or appeal most?
Weaknesses are clear too: lack of parking, no spare bed, lack of natural light etc.
Opportunities are more about identifying ways to grow/get more out of it – could you potentially add a new room to your building to welcome larger guest parties?
Threats are potential challenges you can foresee harming your listing, such as a new construction project that will build lots of flats in your scenic area. Or, in an example very relevant to Pikl, the threat of accidental damage or theft to your property. For example, imagine a group of stag or hen-do goers trashing your countryside cottage? Ouch.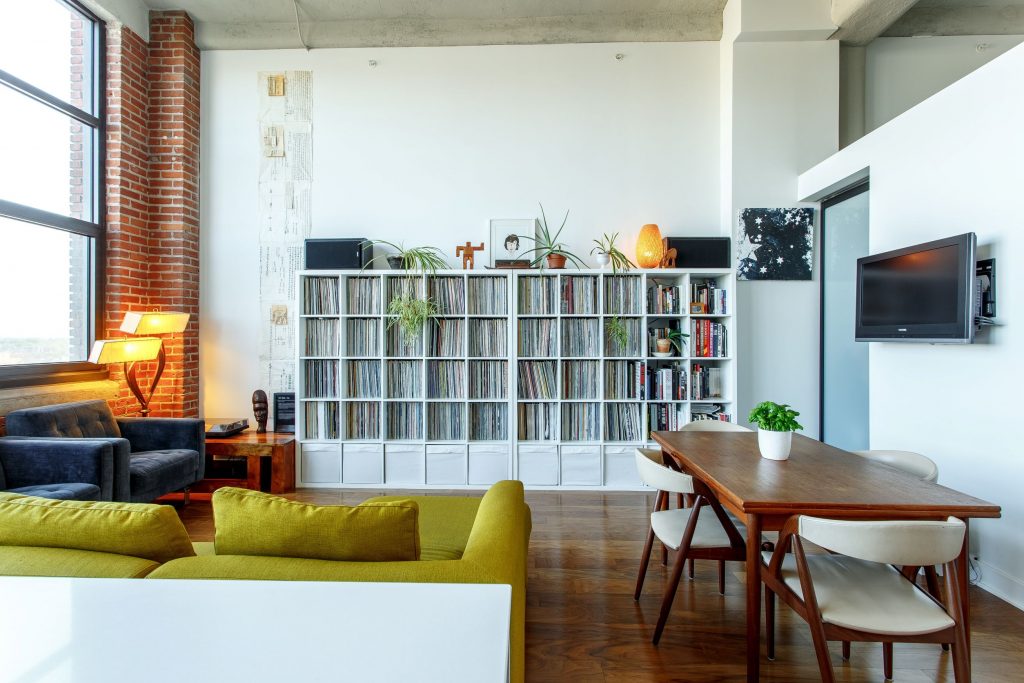 Getting started
So you've done your research, and you're happy with the results. You're fine with the risks and excited about the potential income. You're ready to commit to hosting. But wait, you can't just dive in…
Take photographs
To get started, you're going to need great photographs of your property. That means cleaning it, upgrading it or furnishing it if required, then either hiring a professional photographer or doing it yourself with your best camera. Professional photos will always look superior, but if it's not in your budget, Airbnb offers DIY photography advice on its site.
Our own tips are straightforward enough: Is the lighting right? Does the room look smaller than it is? Or bigger? Have you managed to highlight any unique amenities you have to offer? Your listing's photos will be the main thing potential guests look at, and if these aren't up to scratch, they may not even read your description. We've rounded up some top tips for taking perfect photos of your Airbnb to help.
Register with Airbnb
Make your Airbnb account early on, as there are many useful articles and insights on the site for hosts. Once you're ready, click the 'Host a Home' option and enter all the relevant details about your room.
Tailor your description around your ideal guest type. Include all the important information up front, such as the facilities available and any unique offerings. Use short, concise paragraphs with great spelling and grammar to reassure guests.
Decide your terms and operating practices
When listing, you'll be able to set hosting availability in the calendar. Decide when you'd like to rent your room/property and keep it up to date. You should never really be in a situation where you have to cancel a guest's booking because of your own mistake. This is especially true for those listing their short lets on multiple booking platforms, as accidental double bookings and other issues become more likely to occur. Many hosts benefit from a calendar booking management system that helps them avoid issues and accurately tracks availability and customer interest.
Try and create a good communication system where you let a guest know you've got their booking and can confirm check-in times and answer questions before their stay. There are automatic booking options available to maximise your profitability and minimise your actual involvement, but they lack the 'human touch' and authenticity many Airbnb guests actively desire.
You should also decide how you'll manage check-in. For example, large-scale Airbnb hosts often do contactless hosting with keys kept in safety boxes. Unfortunately, this could be a risky as it makes it easier for thieves to break into the box and subsequently, your home.
Pikl's own Superhost suggests handling check-in personally, as it allows you to ensure the guest knows where everything is and makes them feel welcome, which results in better reviews – but also keeps things more secure. If you can't do personal check-ins, you can hire someone to hand over the keys or invest in a smart lock for your property that lets you create a specific entry code which changes between each booking.
You're now ready to start hosting! We'd recommend getting specialist insurance as it will further protect you and your property. If you're still unsure about hosting, read on.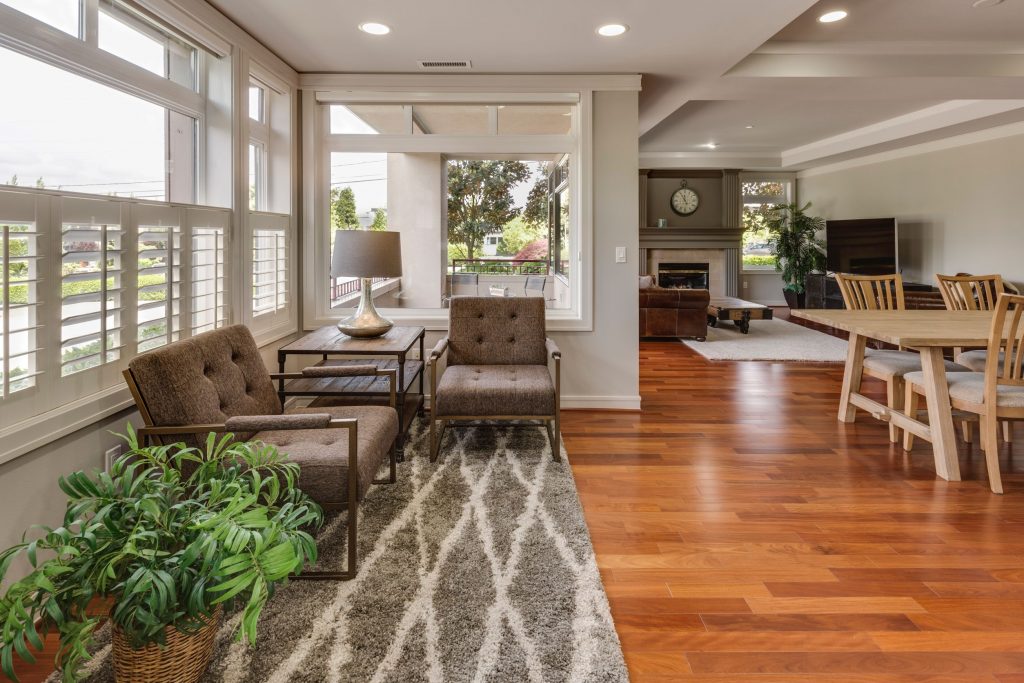 Can anyone set up an Airbnb?
Yes! Provided you own a property that meets Airbnb's criteria, you can become a host. You won't need planning permission or landlord registration if you're only letting out your property over short timeframes, although this could change in the future..
The main exception comes from Northern Ireland, which bans any form of tourist accommodation hosting unless you have a Tourism NI certificate. Find out more here.
If you're a tenant and wish to share your property, you'll need permission from your landlord. For mortgage owners with a leasehold, you should get permission from the leasing organisation or /bank.
All hosts setting up their Airbnb for the first time should check with their existing insurance providers to see if they are covered for guest visits and what that entails. If you don't check and try to 'risk it,' you may find that insurers refuse to pay out on your claim or even cancel your insurance.
How much do Airbnb hosts make (inc. fees)?
Accurately predicting profits is never easy, which is why most sites avoid this question. We'll be as realistic as we can. Pricing varies considerably depending on your location and availability. However, pricing can also change depending on facilities and property type.
For example, an in-demand city-centre let will make you more money than a country property in a less popular area. However, that same countryside property may be more profitable if it hosts a large number of guests for a week at a high cost compared to multiple one-night stays in a city apartment.
Remember, you have to subtract the costs of maintenance and any other fees from your overall profit, so the busiest properties will actually require more investment to stay profitable.
Finally, you'll need to account for fees. Airbnb offers two different options, which are:
Split fee
This splits the fee between the host and guest. You'll pay around 3%, though there are exceptions for Airbnb Plus Hosts and Super Strict Cancellation policies. Guest fees are under 14.2% of the booking total.
Host-only fee
In this structure, the entire fee comes from the host's final payout and is typically 14-16%. This is the less common fee choice for traditional Airbnb hosts and is mainly reserved for hotels, serviced apartments and other traditional hospitality listings.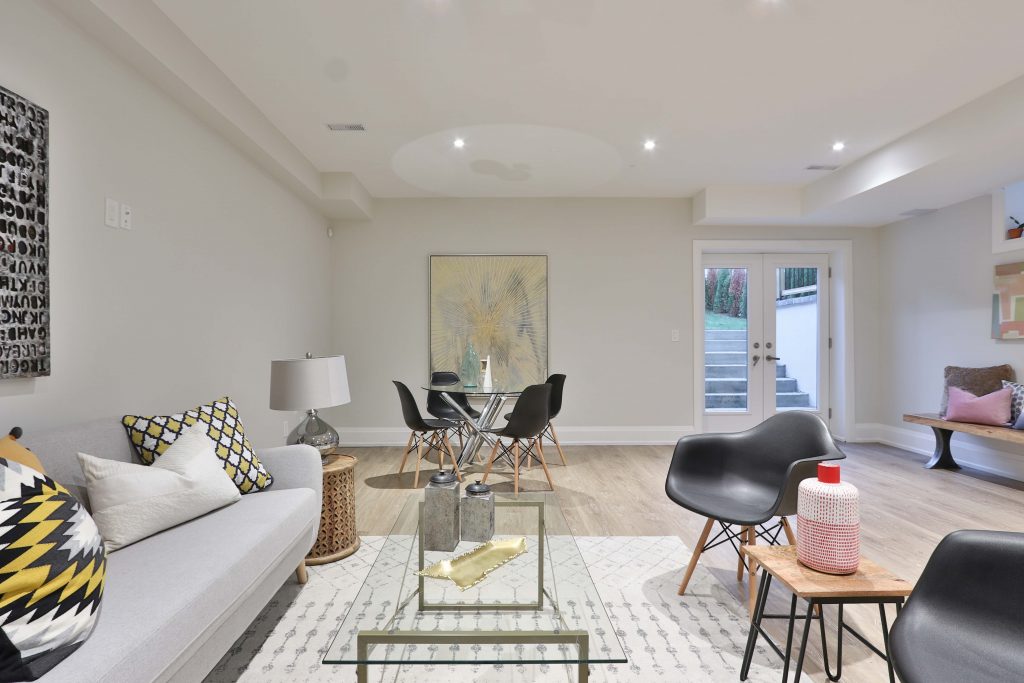 Top tips from an Airbnb Superhost
At Pikl, we work with people in the hosting industry all over the UK. We asked Mike, our resident Airbnb Superhost. He gave us some some tips for people just like you who are considering becoming a host. We've included lots of his tips throughout this article, but it's so useful it's worth repeating here:
Do your research
As we suggested earlier, this stage is critical to the success of your Airbnb venture. Our Superhost suggests trawling Airbnb and other lettings sites to gauge pricing, competition etc. He also suggests speaking to other Airbnb hosts or joining forums to ask for advice.
Price for longer stays
If you're comfortable providing weekly or monthly stay options, you can offer a discounted rate to win the customer. However, be mindful of fees like cleaning, heating and energy.
Locality and benefits
Make sure you spend time discussing the location and its benefits, such as transport links and amenities, in your Airbnb listing. Describe any special features in your property. Our Superhost says they highlight tea and coffee facilities, ensuite bathrooms and office desks, etc.
Foster communication
As soon as you receive a booking request, establish good communication to reassure the guest and take care of the details. Confirm check-in times, provide them with a contact number and try to be there for a face-to-face check-in so you can show them around.
Shared hosting
If you're staying at your property during hosting, make sure you're always chatty and approachable to your guests. They are staying in your home, after all, so make them welcome.
Splurge on linen
Everyone has their pillow and duvet preferences but putting a little bit more effort into nice, comfortable and clean bedding will help improve any stay. You don't need to buy Egyptian cotton sheets – just add extra pillows and a thicker tog blanket in the room as an option.
Time to clean
We'll let this one come straight from our Superhost: "Make sure you give yourself enough time in between hosting to clean for your next guests. You can set your notice period for bookings, so I prefer two days' notice just to ensure I have enough time to clean the room to the level required. Don't just do a 'sweep' over; take your time as this will be an important factor for guests. You can hire a cleaner, but for the cost, I prefer to do this myself."
You should review first
Make sure you leave a guest review when they leave, which will prompt them to review you in return.
Keep payments in Airbnb
Don't be tempted to negotiate another stay with repeat guests outside of the Airbnb booking system. While it may save you fees, it violates Airbnb rules and invalidates insurance.
Airbnb Insurance & Liabilities
If you plan to become an Airbnb host, you need to ensure your property and legal rights are protected. Unfortunately, both Airbnb's cover and your own insurance policy (if you only have standard insurance cover) are unlikely to fit the bill. Most standard insurance policies don't provide adequate protection and Airbnb themselves don't provide the same cover as specialist insurance. Check out our Airbnb insurance page, where we cover this topic in extensive detail. Alternatively, click on the link below to get a quote today.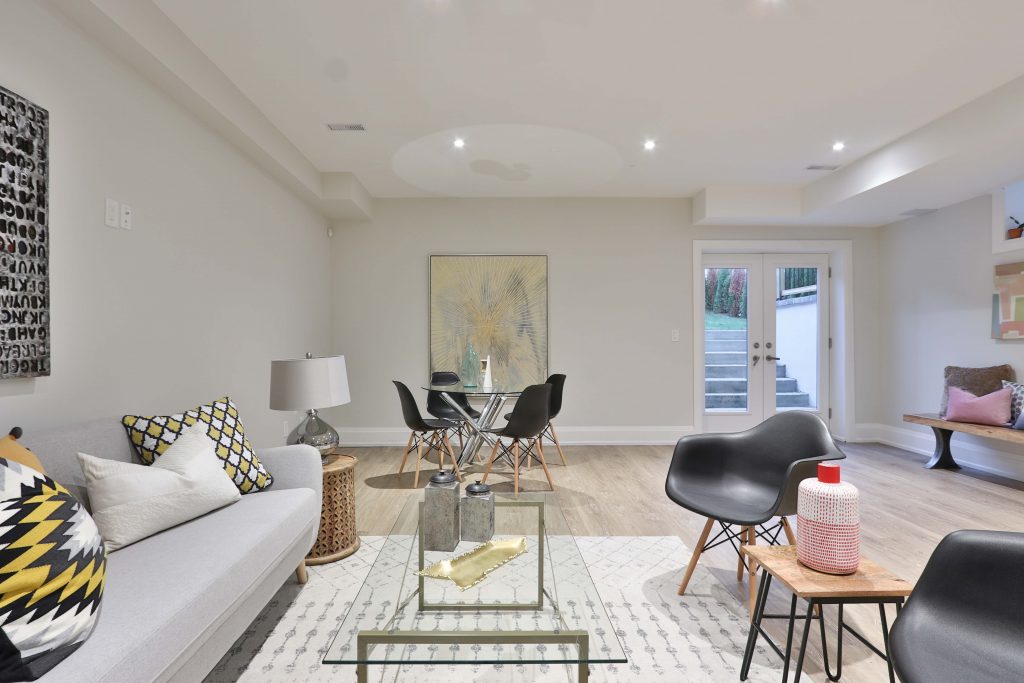 Commonly asked questions
Still got some burning questions? Check out our commonly asked questions guide below.
How do I login as an Airbnb host?
Hosts and guests have the same interface until you create an account—click log-in, then sign-up. Once you sign-up as a host, logging in to your account should be simple.
What is the Airbnb cancellation policy?
Cancellation policies differ depending on the property. You can set specific cancellation terms as a host, ranging from flexible to super strict. Check out which one is right for you.
Does Airbnb need planning permission?
No, you don't need planning permission to let a current room in your home out at the time of writing. However, you will require permission for any construction work or 'change of use'. If you are unsure, speak to your local authority. Regulations can change and vary from region to region so it's also important to check the current rules for your area.
What are the terms and conditions for Airbnb hosts?
Airbnb provides detailed Terms of Service to all hosts and guests; you can browse the full documentation here.
How do I become a Superhost?
Superhosts are assessed on a quarterly basis and based on your performance over the last year. To qualify for Superhost, you must be a primary host with an account in "good standing" according to Airbnb. You must also meet these criteria laid out by the platform.
Can you host an Airbnb if you have pets?
Yes, you can host an Airbnb if you have pets, but we recommend making sure all guests know that there are/have been pets in your space in case of any allergies or other concerns.
Is Airbnb safe for hosts?
According to Airbnb, they aim to protect hosts by screening guests against "regulatory, terrorist and santion watchlists." However, the platform does not currently carry out background checks on hosts and guests in the UK like it does in the USA.
In terms of protecting your property, Airbnb offers limited protection that is best supplemented by Airbnb insurance through a provider like Pikl.