Estimated read: 10 minutes
Airbnb has exploded in popularity worldwide due to its ability to offer personalised, authentic experiences that hotels can't offer. If you haven't already taken advantage of this phenomenon already, we provide some top reasons why you should consider listing your spare room or property online.
Earn extra income
You don't need an office and a warehouse full a stock to make money. All you need is a room spare to start earning extra cash. Some key benefits include:
Covering the short-fall in your rent. Maybe you need a roommate or your rent is too high. You can list your property on Airbnb at anytime and doing so is a great quick cash injection, even if you only plan to do it occasionally. If this situation applies to you, make sure you get consent from your landlord for doing this.

If you are looking to make serious cash, it's possible to do this through Airbnb depending on your circumstances and how much you want to earn. If you live in a popular location then it is possible you could get high demand for guests looking to stay at your property. Have a look at Airbnb listings in your area, which could give you an indication as to how popular it is.

If you are just intending to use items already in your house (e.g. bed linen, furniture etc) then there are very few additional start up costs to consider when listing your Airbnb. This is unlike some other businesses, where some level investment is required before any money comes in.
Higher returns.
Letting our your room or property via Airbnb could be more profitable than through traditional means such as through a landlord tenancy. Some of the reasons for this include:
Charging a daily rate. Like a hotel, the rate you would typically charge a guest is higher than if they were living there all of the time.

Peak times. During the holiday season, you can charge even more and reasonably expect guests to pay this provided that you are not too out of step with what other Airbnb hosts in your area charge.

Airbnb is still an emerging market. Unlike the traditional landlord market, which has landlords competing against each other for tenants, the Airbnb sector is less established.

If the house you are listing is a luxury property and has the relevant 'wow' factors, guests may be willing to pay more money to stay there. Have a look on Airbnb to see if there are any such properties in your area.
It's worth bearing in mind however that there are several factors that could affect how much income you could earn over the year. Check out our Airbnb vs landlord guide for more information.
It's a great alternative to hotels.
Some Airbnb properties can have an advantage over hotels for users looking to:
Rent out an entire home.

Find accommodation at a cheaper price.

Have a more authentic local experience.

Stay in convenient locations.

Find houses that have novelty value.

Have a more personal experience.
If you think your home could fit one of these descriptions, you could be missing out on a potentially lucrative revenue stream. Think about what makes your place unique. What does it offer that a hotel can't? Write down a list. If you can't think of any good ideas, try to cast your mind back to when you stayed somewhere great that wasn't a hotel. What made your stay special? What could you do better? If you can create an experience for your guests that is difficult to replicate elsewhere, guests will keep coming and you might have a potential full-time business, if that is what you are looking to do.
It's flexible.
You can list your property as many times as you want on Airbnb and if you get someone else to manage your property such as a co-host or a host management company, you won't even have to be there on a regular basis. This makes being an Airbnb host a flexible business that can be attractive to many individuals including:
Stay at home parents. If you have a spare room or annex, you can work from home, look after the kids and still have income.

Travellers. If you go on holiday and the house is empty, you could bring in extra cash whilst you are holidaying elsewhere.

Remote workers. If your goal is to work remotely, you can do this as long as you can get or hire someone else to manage the property whilst you are away.

Landlords. If your property is in between tenancies, you can list your property on Airbnb and fill that gap in income.

Self employed workers. One of the risks of working for yourself is that your income is vulnerable if you only have one revenue stream. Rather than putting all of your eggs into one basket, it makes sense to diversify where you get your money from and Airbnb is an easily accessible means of doing this.
You can host unique experiences
Do you know how to cook and would be interested in holding courses teaching other people? Do you have a unique skill? Airbnb allow hosts to hold 'Airbnb Experience' days. Hosts that do this hold events or classes that go beyond the usual class atmosphere and put the guest in the shoes of the host's world. You don't even need to share their home to do this. All you need is a skill or hobby that they want to share with the world. Top reasons to consider hosting your own experience are:
Unique selling points. If you can host a unique or quirky event for guests, you'll attract more of them and may even get more positive reviews.

Personal touch. You'll be connecting with guest in a completely different way and get to know them better.

It's fun. Running an Airbnb doesn't have to just be about the mundane tasks of cleaning, meeting and greeting. Host an experience for something you are passionate about.
To start with, have a look on Airbnb's website and see what kind of things are on offer. You will attract more guests to your experience days if you are able to stand out from the crowd. What knowledge do you have that sets you apart from everyone else? Don't be afraid to let the world know! Once you've come up with your idea, you'll need to submit it to Airbnb for approval.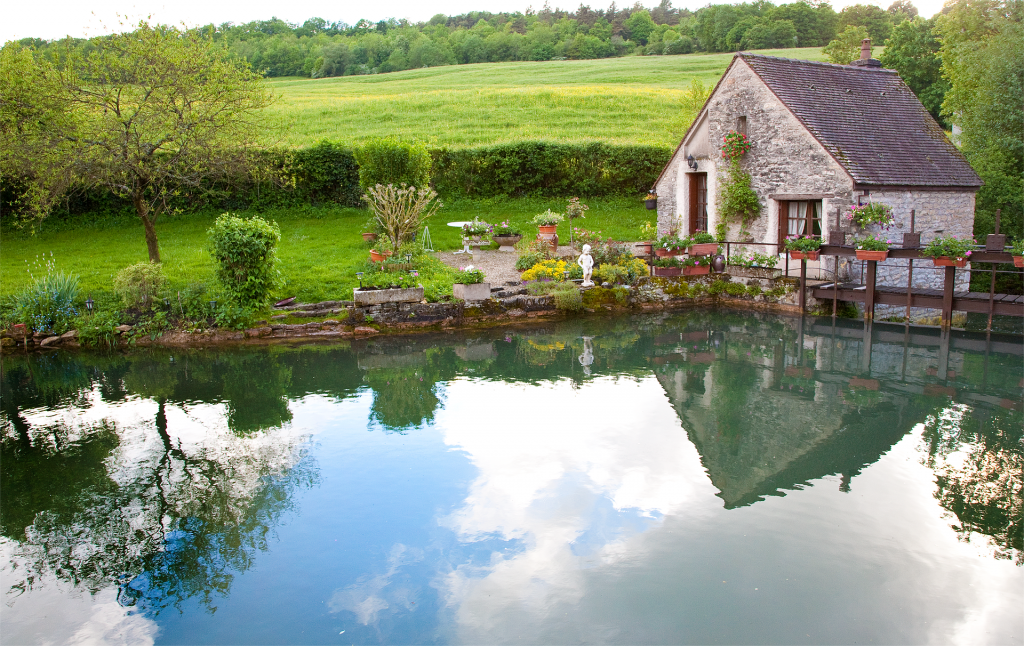 Meet new people
Airbnb doesn't have to be about making money. It's also a great way of making friends. If this is your goal, consider renting your room or annex rather than your entire property. Here are some tips to make sure that both of you enjoy your guest's stay:
Make a meal for your guest. If you are a good cook, why not make them a local meal?

Give your guest a tour of the local area. Immerse them in an another culture.

Think about the type of guest you want to stay at your property. If you have a particular type of person you want to stay at your home, this should inform how you present your property and describe your listing.
Travel the world
Once you have done Airbnb for a while there is a good chance you will have made friends with people all over the world. You will potentially reap benefits from this including:
Returning the favour. If you have made friends with guests, why not visit them in their country?

Meeting people from different cultures can give you a new perspective on things. If you do gain some insights, you may want to use these to improve your guest experience. You could even travel to an Airbnb in another country to see how things are done differently elsewhere.
Even if you don't want to travel, meeting people from different cultures can be an enriching experience and it can be fun too!
Low start up costs
The great thing about running an Airbnb is that you may not have to incur any large additional costs just to get up and running when you start out. If you want to experiment with Airbnb but don't want to spend a lot of money, here are some handy tips to get you going:
Search classified ads or websites such as Gumtree for second hand items such as furniture on the cheap or even for free.

Items such as televisions and mirrors are bulky but guests are likely to want these kinds of things when they stay at your property. You might be able to find some great collection only deals at local locations on websites that sell secondhand items.

Guests often expect items that they get in hotels such as tea and coffee but these things don't necessarily have to be expensive. Many supermarkets have value brands for these items that are much cheaper. If you can source packaging from elsewhere, you can still give these items a personal touch without the appearance of being cheap.
Learn about business
If you are already doing it and having fun, you may not have realised that Airbnb is a business just like any other. To be successful and make a money from it, you will have to learn how to:
Make your customers happy. Part of doing this is to understand what your guest wants, listening to feedback and constantly striving to make their experiences better.

Keep a record of income, expenses and costs. Not only will you need to do this for tax reasons, you will also need to do this to make sure more money comes in than goes out.

Deal with problems. Like any business, not everything will run smoothly. Guests may complain, things could break or bookings could decline. Learning how to overcome such issues are invaluable skills that you can put to good use in any future business venture you choose to embark upon.
Taking things further
There are many great reasons to become an Airbnb host. If you are looking to take things further, check out our guide on being an Airbnb Host. Before you list your property online, it is also important you speak to your insurer first to make sure you are covered. Our Airbnb article for homeowners and our guide for landlords can give you some important tips if you are not sure if you will be covered.