Holiday lets are popular across the country, with more opportunities to book staycations in the UK more than ever. In such a competitive market, how can you get ahead? The answer is all about advertising, capturing guest attention and winning more bookings. But where is the best place to advertise your holiday let?
As a property insurance expert, Pikl is heavily involved in the holiday let landscape. We've collected some of the best tips and insights to help you better advertise your holiday let, secure more bookings and reap higher financial rewards.
Things to consider before advertising a holiday let
Where can I advertise my holiday home?
How to advertise your holiday home for free
The best way to advertise a holiday let: Do's and don'ts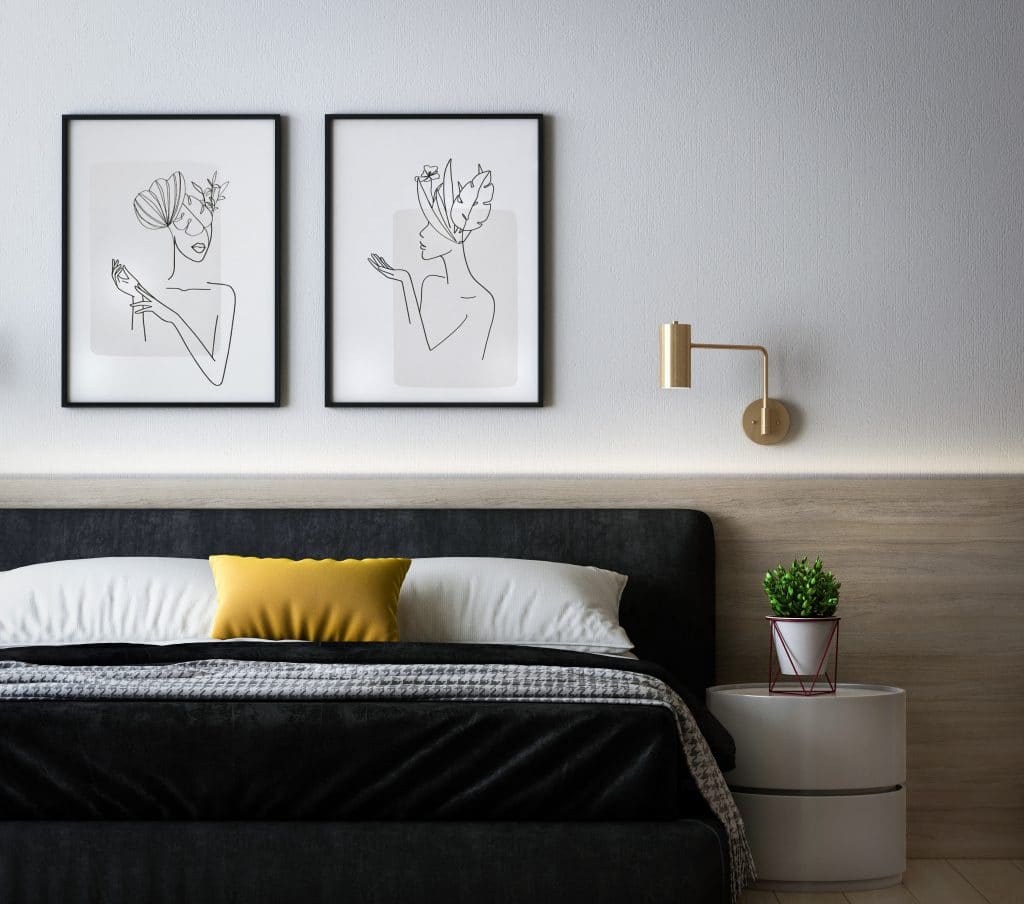 Things to consider before advertising a holiday let
It pays to think ahead to maximise your chances of successfully advertising your property.
Remember that listing and advertising are different, though they often go together. Creating a listing doesn't mean guests will see it. You need to invest time in making that listing attractive amongst competitors.
Do you have good photography that you can use to promote your let? You'll need multiple photos of the interior and exterior that will appeal to your intended audience.
Do you know what type of guest you want to attract? Some platforms are more tailored to specific types of guests.
What type of budget do you have for advertising? If you don't have capital at hand, don't worry. Most third-party sites won't require an upfront fee to list and advertise to their users. Instead, they'll charge a percentage of any booking fees. We've also created tips for advertising for free further down in this guide.
Will you be managing bookings and guest communication yourself? This will have an impact on how and where you advertise.
Have you looked at competitor listings and gauged what they're doing to advertise their property? Of course, you can borrow ideas from them, but you may also spot opportunities to do things they have not done or list on platforms they've missed.
Do you have the right insurance in place to protect yourself and your property? As you advertise, you'd expect to increase guest booking volume and therefore need to ensure your property is well protected. We provide comprehensive holiday let insurance to keep you covered. Click on that link or select 'Get a quote' to find out more.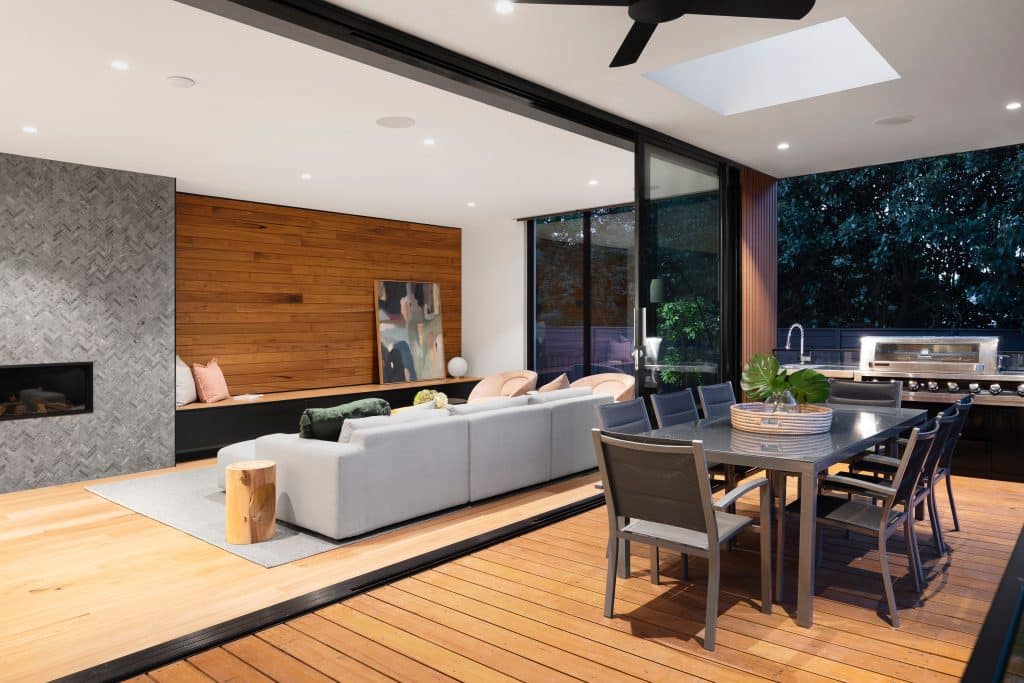 Where can I advertise my holiday home?
Getting your holiday home in front of potential guests is no easy task. You need to create an attractive listing, get that listing in front of potential guests and then streamline your booking process to eliminate potential friction.
Luckily, it's never been easier to advertise online. There are so many options now it's hard to know where to start.
Here are the most popular choices to consider, with pros and cons to each. We've included Airbnb and Vrbo here, but we've also covered the two brands in a head-to-head comparison in our Airbnb vs VRBO guide.
If you've already decided where and want to focus on how to advertise a holiday home, click here to jump to our next section.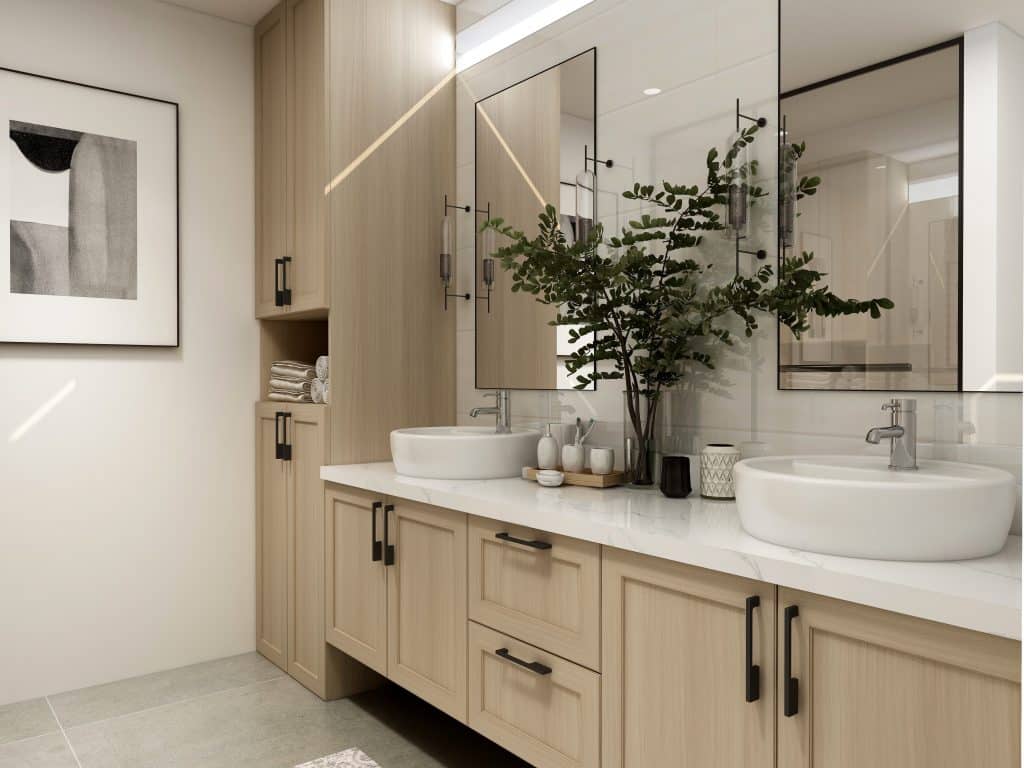 Property Management Companies/Holiday Cottage Agencies
Long before Online Travel Agents such as Airbnb entered the market, holiday homeowners would list their properties with agencies such as Sykes Cottages. Nowadays these companies have evolved to offer the best of both worlds – a level of personal service often unmatched by Online Travel Agents as well as providing wider exposure by listing your property on the likes of Airbnb, Booking.com and VRBO for you.
Pros
Maximum exposure through listing on both their own websites and a wider network.
Listing on the likes of Airbnb is often at no additional cost, as well as handled for you.

Often you can choose a fully managed service which includes cleaning and maintenance

.
Handling of guests, such as payment and check-in.
Cons
Some companies will put a limit on the number of weeks you can occupy the property yourself to help maximise the opportunity to sell.
Listing with an agency can be an annual commitment.
Commission rates are typically higher than Online Travel Agents.
Airbnb
Airbnb is the premier 'short-stay' platform in the UK. Nowadays, you can list whole homes on Airbnb, granting you access to thousands and thousands of potential customers, a robust support network and strong customer service. The platform is free to list. Fees for bookings come from the total cost, usually 3% of the final amount paid by the guest. See our Airbnb fee calculator to learn more.
Pros
Vast potential audience.

You can list for all types of availability, from single nights to long stays.

They provide a customer support system and resolution centre
Cons
Competitive platform built on visual flair and familiarity – it can be hard for new hosts to get noticed.

Without Superhost status, you may not compete against other listings, so you'll need to try and achieve Superhost quickly and maintain it.

Airbnb offers some protections for hosts but they may fall short in crucial moments. Choose independent Airbnb insurance to stay protected.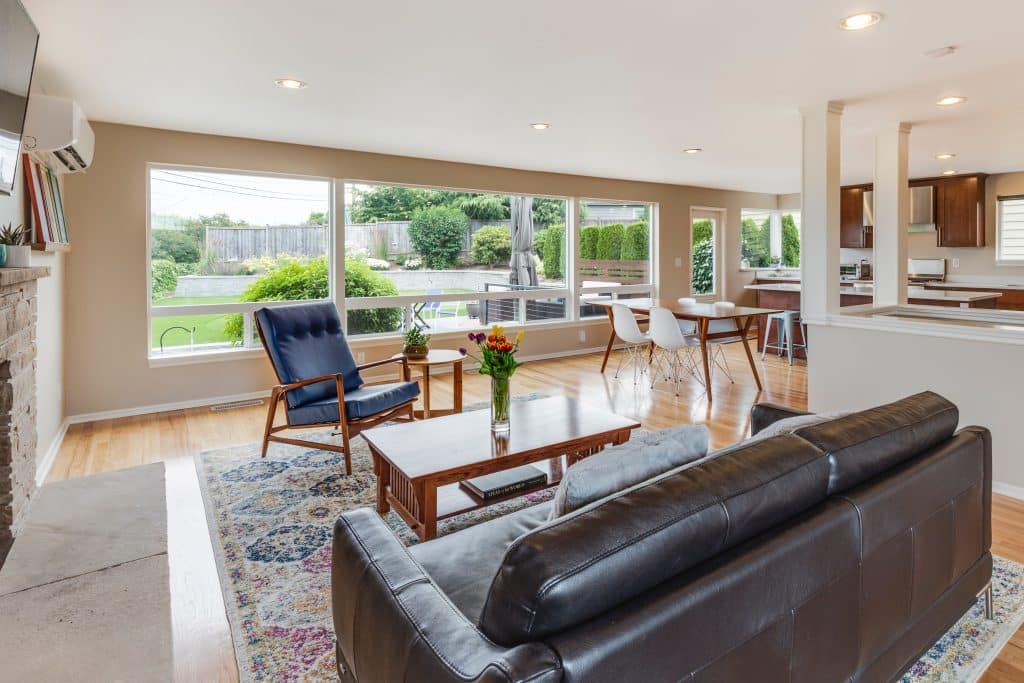 VRBO
VRBO styles itself around offering whole, private accommodation for guests. It suits holiday let owners that wish to let out entire properties. The platform has two different fee models, pay-per-booking at 8% per booking or a $499 annual subscription.
Pros
Dedicated to entire property listings, Vrbo attracts audiences who will be more interested in your holiday let if you're offering a full home

Generally caters to families and large groups, which means you can usually charge a slightly higher fee for added occupants and pets, etc.
Cons:
More expensive than Airbnb in terms of fees.

Can't list unless you have a whole property to let.

VRBO only provide cover for liability at the time of writing if something goes wrong. Make sure you have dedicated insurance cover elsewhere from a provider such as Pikl to protect your property and your income.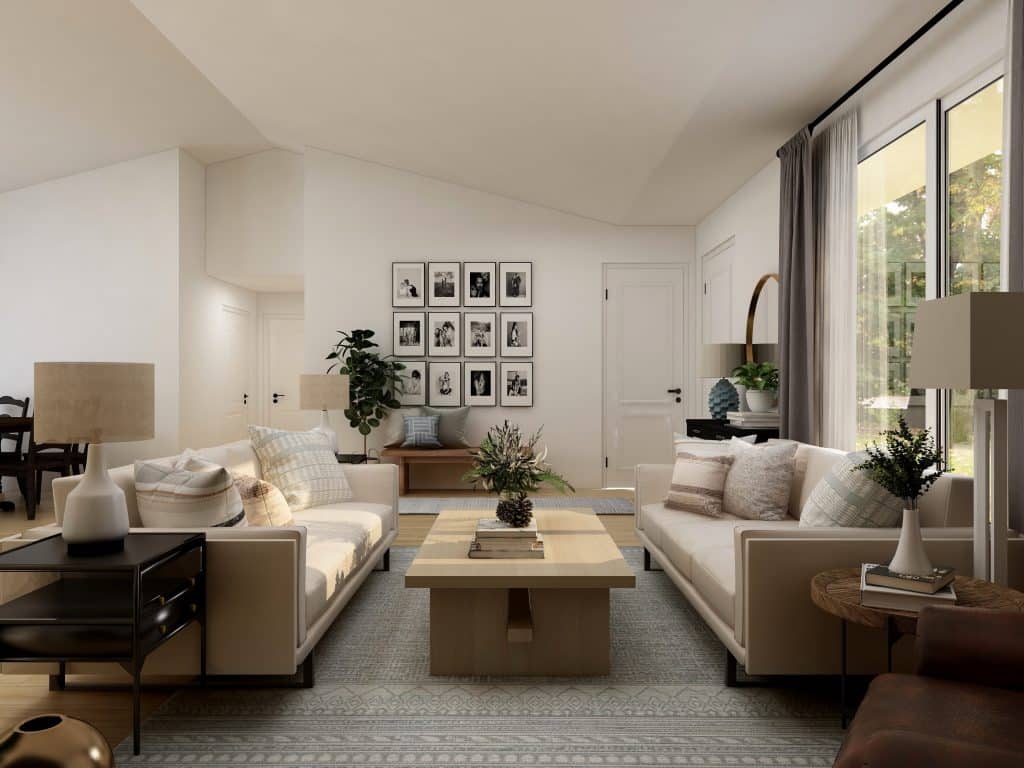 Booking.com
Booking.com has now grown into a more all-encompassing tourist booking service where holiday let owners can gain access to a worldwide audience. It's free to list and fees are charged on top of your booking fee at 15-18% of the total.
Pros
Large global audience

Listings are reshared to platforms like Google, Yahoo and Bing at no extra cost to you.

24/7 support via a dedicated phone line

.
Set guest criteria to avoid unwanted guests.
Cons
Commission fees are higher than many platforms.
Fees are not charged as part of the booking costs but instead as a commission based on total monthly bookings. This can make admin and payment tracking more difficult when compared to a system that subtracts fees directly from your payout like Airbnb.
Unlike Airbnb and VRBO, Booking.com provide no protection at all, which makes having adequate insurance essential if you're planning to list your home on this website.
Your own holiday let website
In the digital age, owning a website means having a 'home' for your holiday let that you can direct other advertising efforts like social media ads back to. You'll have full control over the site and its content, but won't get the same support available through specialist third-party providers. Costs for setting things up can be minimal depending on your own experience, though typically, costs can quickly rise if you need to outsource.
Pros
Definitively 'own' your presence on the internet.

Have a master destination to link your other advertisements back to.

Reduce the cost of third-party booking fees or affiliate commissions

.
Update your listing whenever and however you like.
Cons
No specialist tools as provided by other hosting sites.

Requires manual investment to update and improve

No innate boost to visibility or audiences – you'll need to build a site, then build exposure from the ground-up
Gumtree
A site that's widely available, Gumtree can be used to create a custom holiday let listing without any of the added requirements demanded by specialist platforms. Paid advertisement options are available.
Pros
It's free and easy to use.
Requires very little management once your listing is live aside from monitoring messages.
Cons
No dedicated system for tracking bookings.

Gumtree only allows you to list your let, and any booking activity will instead be done directly between you and your guest.

Not as well utilised by guests looking for holiday lets. This could quickly lead to problems with double booking or cancellations, especially if you list in multiple places without other calendar software.

Like Booking.com, it doesn't give you any protection for things that occur inside your property such as guest damages.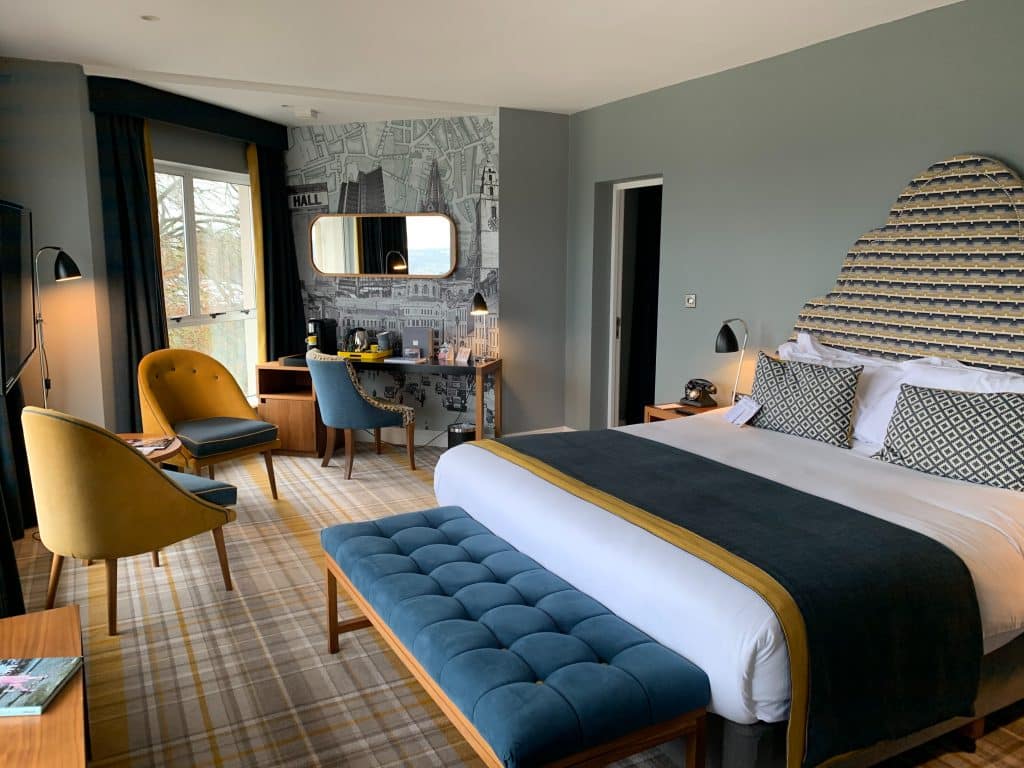 TripAdvisor/FlipKey
Leverage the popularity of the TripAdvisor network as a tourism platform by listing via its rentals page. It's free to list a property on their platform. 3% commission is charged on all bookings.
Pros
Popular platform familiar to travellers across the globe

.

Simple system for creating your listing.

Payment handled securely through the platform

.
Automated calendar feature that can be linked with Airbnb, HomeAway etc.
Cons
Less popular than dedicated holiday let websites

.

Guests may not understand that they can book your listing through TripAdvisor as it is still primarily used as a review platform.

Like Booking.com and Gumtree, don't expect to have any kind of protection from the platform itself if an accident or worse happens during a guest stay.
These are just a handful of the third-party websites you can list on. There are two main types of third-party letting sites; those similar to Gumtree that solely offer the ability to share your listing and direct guests to contact you or visit your own site, or sites like Airbnb with full guest booking and management features.
When you begin to list, you'll need to decide where to focus your attention. In all cases, we'd recommend investing in a booking management system to ensure you don't accidentally allow any double bookings.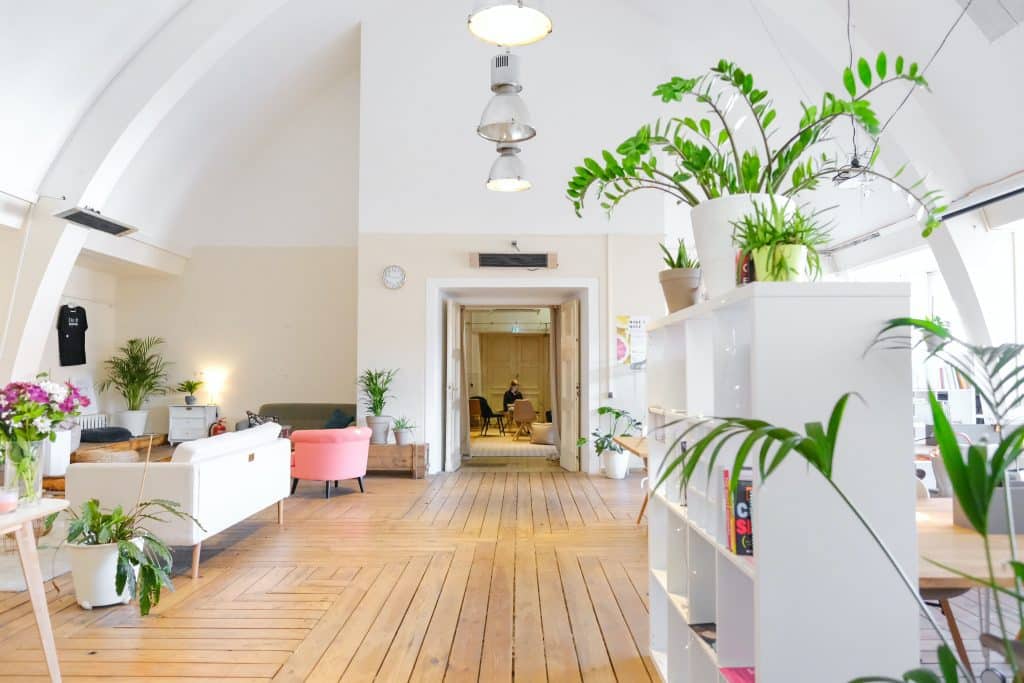 How to advertise your holiday home for free
The concept of advertising is simply about drawing attention to your product or service, which doesn't inherently imply 'cost'. Unfortunately, the reality of the digital age, with all of its social media advertising and paid ads in search engine results, means advertising usually does carry a cost.
In the holiday let world, however, there are a few great ways to advertise property for free. Here are our favourites:
Social media
Social media can be costly if you pursue the advertising route by paying platforms like Facebook or Instagram to 'boost' your content to people who don't follow you. However, the 'standard' user features of some social media still present huge chances for massive exposure if you use them well.
Choose a social platform that you already have some followers on – or set up one that your friends and family use.
Begin creating content about the holiday let. This shouldn't just be asking for bookings or stating availability. Instead, try to create some interesting content, such as photography of your favourite rooms or outdoor spaces, accompanied by anecdotes or descriptions of the property.
Be responsive to any engagement you receive – from simple 'likes' to comments and shares, and try to respond where possible.
Encourage friends and family to share your posts. Consider running a competition to give away a free night in your property – but make sure you read the relevant social media platform's rules on competitions first.
Ask friends, family and any previous guests to post about your property on social media – then make sure you engage with the posts.
Monitor PR requests
Journalists and news media professionals often take to social media with the hashtag #PRRequests and #Journorequests asking for help with articles. Sometimes, this will be from travel journalists or bloggers asking for places to stay to review. Depending on their following, responding to them to offer a stay in exchange for a review could be beneficial.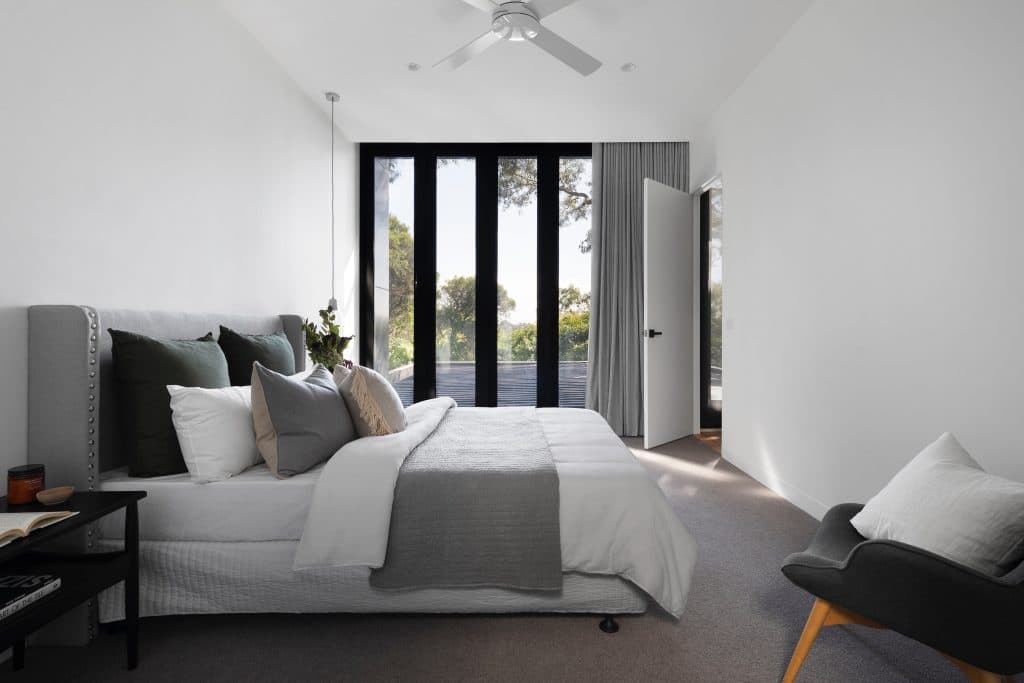 Rebook previous guests
A free way to get more bookings is to advertise guests who have previously stayed at your let and invite them to return, potentially with a small discount included or some other form of offer. They may agree if they enjoyed their first stay, and you'll have increased bookings at a low cost to yourself.
Word of mouth
Traditional word-of-mouth advertising still has value – especially in local communities. For holiday let property, try leaving leaflets in local shops and spreading the word via friends and family. You could also talk to restaurants, bars and pubs nearby to see if they'll advertise your let for free in exchange for leaving their advertising material and menus in your let for guests to browse.
Engage with relevant user-driven forums and blogs
Your holiday let may fit alongside many user-driven niche sites on the internet. Forums, blogs and discussion groups exist for all manner of activities. If you can be a regular contributor, you can share your holiday let and tailor it towards these groups. For example, if you had a rural let and could become active in a hillwalking forum, you could advertise to a specific audience at no financial cost.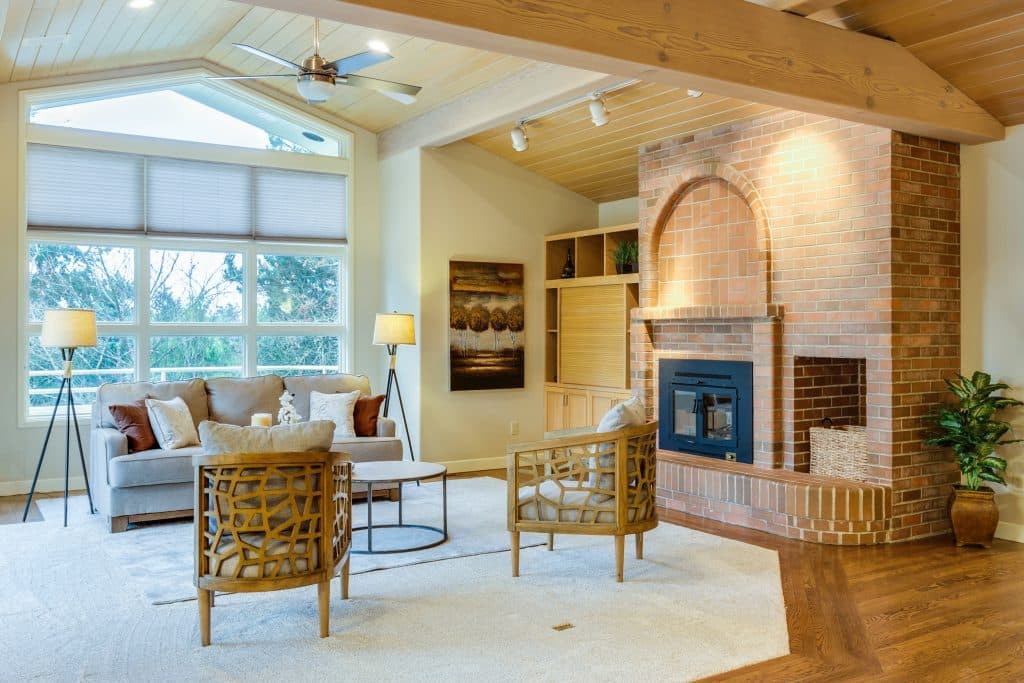 The best way to advertise a holiday let: Do's and don'ts
Let's summarise the entire advertising process to make it as straightforward as possible for budding let owners and clear up the most obvious do's and don'ts when it comes to how to advertise your holiday home.
Things you should do when advertising your holiday let
Research the third-party platforms and decide where you'll create and manage listings.
Share your let on social media and produce quality content. Invest in paid boosts where necessary but remember that good content is what makes guests book.
Make decisions for the let itself based on competitor and market research. If your let is located in a popular walking area, setting it as pet-friendly will increase bookings as people often look for dog-friendly accommodation.
Make sure you have a suite of high-quality photos and potentially even a video walkthrough as part of every listing.
Be proactive in all communication with guests and contact people who have stayed to request reviews and offer discounts on future stays.
Things not to do when advertising your holiday let
Don't spread your listing too 'thin' over multiple platforms without a way to centralise bookings and communication.
Avoid falling into public disputes or arguments on social media about your let. Wherever possible, contact a disgruntled social media commenter direct so you can resolve the issue out of the public eye.
Try not to copy everything a competitor does. Your let will have its own unique features or appeal you need to consider that will impact how you advertise it.
Don't compromise on photography – it's the single most important factor for guests.
Avoid advertising your listing in a way that makes you feel uncomfortable just to attract bookings. Don't present your listing as an ideal party destination if you're worried about guest damages, for example.
As a holiday let owner in 2023, you might face stiff competition – but you've also got unparalleled access to advertising platforms, tools and techniques to help you compete. Before you begin advertising, however, ensure you have suitable insurance protection in place to keep you safe before your bookings increase.