Holiday Let Insurance
Cover for your holiday let
Share your property with confidence with our specialist holiday let insurance cover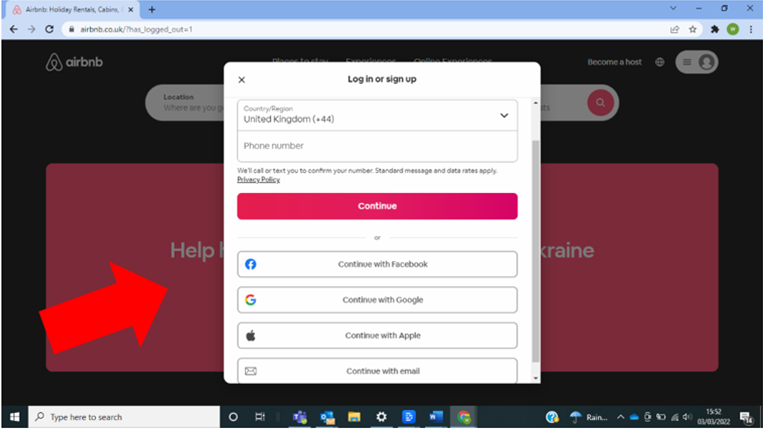 What is holiday let insurance?
Renting out your additional property to short term guests can come with its own potential challenges and requires specialist holiday let insurance.
Not being at the property all of the time and letting paying guests stay there increases the risk of certain incidents happening. But not all holiday let insurance was created equally….
Many traditional holiday let insurance policies exclude cover for claims such as theft and malicious damage by a guest.
Pikl's flexible holiday let insurance can fill the gaps in cover you can't get elsewhere.
So whether you just own your home for personal use or want to share it with paying guests, you can do this with the confidence that you are fully covered.
What type of cover do you require?
Pick the cover option that suits you.
Buildings
Covers the rebuild of your home including the physical structure, fixtures and fittings
Contents
Can cover you against loss, damage or theft to the items inside of your home
Guest cover
Buildings and contents cover if you let out to paying guests when you need it
Who can get holiday let insurance?
Pikl can cover people that just use their additional home for personal use or rent it out out to short term guests. If you do use your property as a holiday let, we can cover this either occasional use or all year round depending on your needs. 
Own an additional property
Personal use
Cover for use as a holiday let if needed
Unlike some traditional holiday let insurers, we also cover...
Malicious damage
Don't let one bad guest put your property or income at risk.
Theft by guests
Standard holiday let insurance rarely covers theft by a guest.
Accidental damage
Make sure you're protected against accidental damage by guests. Things can happen even to the most careful of hosts.
Smarter insurance for holiday lets
Not all holiday let insurance is the same. Pikl's specialist insurance is built around the needs of holiday let owners.
We'll keep you and your property protected should anything happen, so you'll be confident that you have the protection you need.
Get Peace of mind with Pikl
Each owner is different. That's why we have flexible covers option that can suit you. We allow you to tailor your cover options to fit around your requirements. Get a high level of insurance cover with us. Let us protect your property so that you can focus on the important things.
We provide a range of standard and optional covers, which can include:
Cover for guest related claims including theft, guest related damages, legal and liability cover
Buildings insurance for the physical structure of the property
Cover for the contents in your home
Legal & liability cover
Alternative accommodation
Accidental damage
Fire, escape of water damage & subsidence
Loss of keys and replacement locks
Storm, flood & other weather damage
Home emergency cover
Jane owns a holiday let
She accepted a booking for a group of friends that wanted to stay there for a couple of nights. Without her knowledge, the guests invited other people there for a party. The living room and several of the bedrooms were damaged, costing a significant amount of money in repairs and cleaning. Jane spoke to her insurer but not everything was covered. She foot the bill for most of the damages.
Holiday let guides
How to turn your property into a holiday let
If you have an additional home, renting it out as a holiday let could give you a lucrative revenue stream. In this article, we discuss how to do your research and get started.
Read More
What insurance do you need for renting out your holiday let?
We discuss what kind of insurance you need for your holiday let, how it works and what to look out for.
Read More
Frequently asked questions
Am I covered if I rent out my additional home to paying guests?
You will need specialist cover if you do this. With Pikl, we can provide optional cover for paying guests if you need it. We have cover built for property sharers in mind. We can provide extensive guest related cover.
How much does holiday let insurance cost?
Every person and property is different. To get a price, you can either complete a quote on our website or give us a call. We'll search from a panel of insurers to give you the cheapest premium.
Do you cover holiday lets abroad?
At the moment we only cover holiday homes within the UK.
If I make changes to my policy, will you charge me admin fee?
Many providers charge admin fees to make changes to your policy mid-term. Unlike traditional providers, we don't charge admin fees.
How do I buy holiday let insurance with you?
Getting insurance is easy and can be purchased online in a matter of minutes. Alternatively, you can call us 0800 254 5171. Our opening hours are Monday to Friday, 9am to 5pm, excluding bank holidays
I am not sure if I need holiday let insurance?
People that own an additional home used for short term guests will need to get specialist insurance for this. The level of cover you require will depend on your personal circumstances. Our quote system will direct you to the right type of insurance you require in a matter of minutes provided you answer our questions correctly. If you still aren't sure, feel free to get in touch on 0800 254 5171. Our contact centre is open Monday to Friday, 9am to 5pm, excluding bank holidays